Rogers slips up, reveals the Google Pixel launch date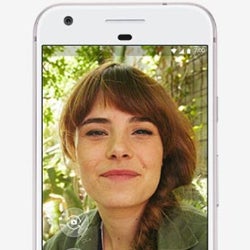 So, while we do know that Google
will be announcing
its new
Pixel
phones (
G Pixel phones
?) today, there's still a shroud of mystery around an actual release date. While it's not entirely impossible that the device could go on sale hours after the unveiling, it's much more probable that Google will have an actual shipping date set around a week or two after the event, with pre-orders launching today.
An eagle-eyed fan spotted a paid promo on Facebook, which just might shed some light on the mystery ahead of Google's official event. Rogers, a Canadian carrier, seems to have jumped the gun a bit and activated its promo for Google Pixel pre-orders. According to the banner, the phones will be arriving on the 20th of October.
Additional details say customers will get $50 in Google Play credit, and a free Chromecast from Google, but we can't be certain whether this is a carrier-specific promo, or a Google offer that's going to be valid for every Pixel sale.
source:
Mobile Syrup