Report says there were three iPhone 7 variants planned, but one has been scrapped
41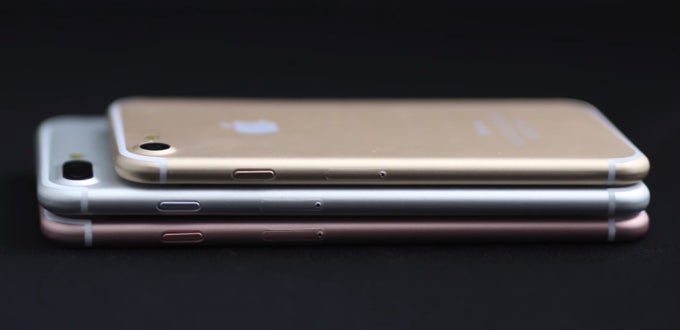 For months now, we've been hearing conflicting reports over how many
iPhone 7
(or 2016 iPhone) variants we should expect. Some leaksters say two, while others swear by the
iPhone 7, iPhone 7 Plus, and iPhone 7 Pro rumors
. Allegedly, the iPhone 7 Plus is supposed to be simply a larger version of the regular-sized one, like we've seen Apple do in the past 2 years, while the iPhone 7 Pro is the one that would pack that juicy
dual camera module
we've seen leaked so often.
However, some new information by tech media Nikkei Asian Report may shed some light on what's up with this year's iPhone variants. According to the post in question, Apple did, indeed, plan to release three heavy-hitting iPhone 7 models, as was leaked so many times. However,
dwindling growth and shaky sales
made Cupertinians reconsider. For the second fiscal quarter of 2016, the company reported a drop in sales year-over-year
for the first time in the iPhone's history
, though, they were
back up and soaring in Q3
. Apparently, the slight dip still made the company cancel plans of further diversifying its portfolio, at least for now.
So, what happens with the dual camera model now? According to the report, Apple scrapped the iPhone 7 Plus, suggesting that this year's phablet will, indeed, be the iPhone 7 Pro — the one with the two sensors on the back. Of course, it may also be renamed to Plus in order to retain consistency with the naming schemes from the past couple of years.
Of course, considering how secretive Apple is, we still wouldn't be quick to believe this information is 100% accurate. There's still
a month to go
before we see the official announcement, and then we will know for sure.