Report: Lenovo to make a bid for resurgent BlackBerry
71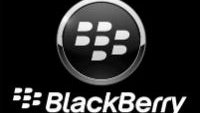 Lenovo hasn't even finished consuming Motorola yet, and already there is talk that the company is looking at BlackBerry.
Talk about Lenovo hooking up with BlackBerry
started all the way back in January 2013. That is when the Chinese manufacturer's CFO, Wong Wai Ming, said that his company had been talking to BlackBerry's bankers, and the company itself, about strategic alliances.
Denying the report, Lenovo said that the rumors were
just comments taken out of context
. But two months later, Lenovo CEO Yang Yuanqing told a French publication that a BlackBerry acquisition "
could make sense
". Ten months later, Lenovo did make a huge acquisition. But instead of buying BlackBerry, the manufacturer
picked up Motorola from Google, for $2.91 billion
. Considering that the deal has yet to officially close, we'll leave the merits of the acquisition for future scholars to decide.
Last November, another bout of speculation began with talk that
Canadian regulators had blocked a Lenovo purchase of BlackBerry
due to national security concerns. This was taking place as a
$9 a share buyout offer from BlackBerry's largest stockholder, Fairfax Financial, had collapsed
.
Our attention now turns to a new report published this past weekend, which states that Lenovo will make a $15 a share bid for the manufacturer, with the game plan calling for a price as high as $18 if necessary, to snare the business-centric company. Last week, Lenovo said that it was forming a new company on April 1st (no joke) that will focus on online sales of internet based smart devices using "flash sales". Is it possible that Lenovo sees BlackBerry fitting into this picture somehow? BlackBerry does have a hot new high-end model, the
BlackBerry Passport
, that has
sold out with only 200,000 units produced
. While this has been done to better match up supply and demand, this plan does resemble the so-called "Hunger Marketing" technique employed by companies like Xiaomi.
source:
Benzinga
via
GforGames