Lenovo says RIM acquisition reports were taken out of context, it was speaking about acquisitions in general
3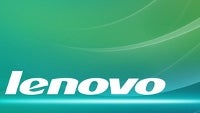 Lenovo and RIM are two very different companies - one is the recent success story of the traditional computer market and RIM is on a totally different trajectory, trying to revitalize its mobile success from the past. Still, they seem like a good match and when last week we heard Lenovo's CFO vague comments about the possibility of an acquisition of RIM it sounded viable.
However, it has to be noted that Lenovo itself has now stepped up to make it clear it has not declared anything particular on an
intent to acquire RIM
. Moreover, the company stressed comments of its CFO were taken out of context.
"We are looking at all opportunities - RIM and many others. We'll have no hesitation if the right opportunity comes along,"
Wong Wai Ming, CFO of Lenovo said earlier, but that comment might have been taken out of context.
Here is what Lenovo wanted to underline about the most recent rumor on its alleged RIM acquisition:
"In general, we do not comment on M&A rumors or speculation.
We are aware that Lenovo's CFO [Wong] Waiming was speaking broadly about M&A strategy in a recent interview. RIM was raised as a potential target by the journalist and Mr. Wong repeatedly answered in a manner consistent with all of our previous statements on M&A strategy: Lenovo is very focused on growing its business, both organically and through M&A. When inorganic ideas arise, we explore them to see if there is a strategic fit."
RIM on the other hand has also noted that it is now completely focused on bringing BlackBerry 10 out to market:
"[RIM CEO] Thorsten Heins has made it very clear that we are focused on the delivery of BlackBerry 10, which we will launch with events around the world on January 30th. As he said on our most recent results conference call on December 20th, we continue to examine all available options to "create new opportunities, focusing on areas where we will be more effective partnering rather than going it alone, and ultimately maximizing value for all stakeholders." We do not have anything new to report on our Strategic Review at this time."
So while the deal would seem a good fit, it's worth once again pointing out that nothing is set in stone, and those comments from Lenovo's chief financial officer were just a wider thoughts on the company's strategy.
source:
The Next Web