Official: Google sells Motorola to Lenovo for $2.91 billion
76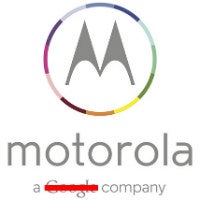 Ladies and gents, it's official. In a move that is about to sever one of the few remaining strong US ties to the smartphone world, Google has agreed to sell off the recently acquired Motorola Mobility to Lenovo. The sum to be paid, $2.91 billion, includes $660 million cash, $750 million of ordinary Lenovo shares, and a three-year promissory note worth $1.5 billion.
In a blog post, Larry Page has explained why Google has decided to make this deal, saying that essentially Google couldn't be "all-in" when it came to making handsets, and that is what is needed to be successful. Page says that Lenovo's experience will better serve Motorola, and it will allow Google to focus its efforts specifically on Android.
Possibly the best news in the announcement by Page is this sentence: "Lenovo intends to keep Motorola's distinct brand identity." The specifics of the deal aren't clear outside of the $2.91 billion figure, but Page does say that "Google will retain the vast majority of Motorola's patents, which we will continue to use to defend the entire Android ecosystem." This means that Lenovo will not be getting its hand on the 24,000 patents that are considered the main reason for Google's acquisition of the US manufacturer in the first place, and we're also told that
the Advanced Technology and Projects division of Motorola (which is behind Project Ara) will stay in the hands of Google
.
Motorola being part of Google has been both incredibly interesting and somewhat disappointing. The products and ideas of Motorola have been fantastic from the
Moto X
, the
Moto G
, the
Moto Maker
customization suite, and the promise of
Project Ara
; but, consumer response has been low and devices haven't sold that well. Even at that time, the assumption was that Google's aim was Motorola's patent portfolio, and Google was never expected to have much interest in the devices division of the company. Google has since kept Motorola separate from the main Google business ever since acquiring it, although it is being run by ex-Googler Dennis Woodside.
Lenovo is one of the largest handset manufacturers in China, but it has struggled to gain market share in the U.S., and this deal would certainly change that. Lenovo has been promising to make its push into the U.S. market by 2015. It was rumored to have been one of the companies
bidding for BlackBerry
last year, but that move was
blocked
by the Canadian government. Motorola would make for a much better acquisition, and a major shift in power for Lenovo, as the company is quite experienced with such deals. Back in 2005, Lenovo bought off IBM's ThinkPad laptop division, essentially paving its way to the top -- Lenovo is now the world's biggest PC maker. Should the Chinese company manage to leverage Motorola's brand name as well, it wouldn't be at all surprising to indeed see the company launch a serious challenge to incumbents in the US and Europe.