Report: Amazon looking for a HERE cut
3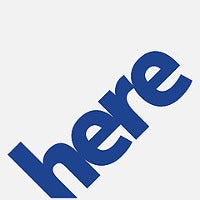 According to sources inside the auto industry, Amazon is looking to buy a piece of online mapping firm HERE from the consortium of luxury car makers that bought it from Nokia last year. The trio of auto manufacturers, BMW, Audi and Mercedes, are looking to develop driverless cars and need HERE to help it map out roads and routes. Google and Apple are also believed to be working on similar projects using Google Maps and Apple Maps, respectively.
Amazon is looking for a piece of HERE as a way to offer one and two-hour delivery options for its retail customers. The mapping service can give Amazon an edge in figuring out the best route to take to beat the traffic. And having a partner like Amazon could help spread the cost of keeping HERE on the cutting edge of technology, which is an expensive endeavor. Plus, with countless vans making delivery runs, Amazon drivers can provide real-time intelligence on road conditions and traffic.
Besides Amazon, automaker Renault and supplier Continental are said to be interested in taking a piece of the action. There is no word on how much of HERE's equity might be purchased by Amazon or other potential buyers. Pricing is also unknown at the moment. BMW, Audi and Mercedes
purchased HERE for $3.07 billion from Nokia last August
.
source:
Reuters