Nokia announces sale of HERE for $3.07 billion to Audi AG, BMW Group and Daimler AG
35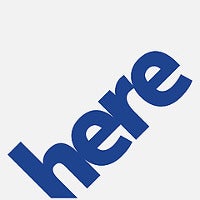 As expected
, Nokia announced Monday morning that it has sold its HERE mapping service to a German auto consortium made up of Audi AG, BMW Group and Daimler AG. The price of the sale came to the equivalent of $3.07 billion USD. The deal is expected to close in the first quarter of 2016, and Nokia expects to book proceeds of $2.75 billion USD. The company will report a profit on the sale.
Nokia is now expected to focus on its purchase of Alcatel-Lucent,
which will turn the company into one of the top providers of network-technology
. The auto makers are expected to use HERE as another step toward a world where cars navigate themselves using data generated from mapping services. In addition, HERE is expected to remain available for users of mobile devices over multiple platforms.
For the first half of this year, HERE took in $606 million USD and had an operating profit of $30.7 million USD. For all of last year, the mapping business took in $1.07 billion USD, but a charge of $1.33 billion USD to write off goodwill left HERE with an operating loss of $1.36 billion for 2014.
"With this step we complete the latest stage of Nokia's transformation. We integrated the former Nokia Siemens Networks, divested our Devices & Services business, and have now reached agreement on a transaction for HERE that we believe is the best path forward for our shareholders, as well as the customers and employees of HERE. Going forward, we will focus on our planned combination with Alcatel-Lucent. Once that is complete, Nokia will be a renewed company, with a world-leading network technology and services business, as well as the licensing and innovation engine of Nokia Technologies."-Rajeev Suri, President and Chief Executive Officer,Nokia

"I believe today's announcement is a very good outcome for HERE, its customers and employees. The new ownership structure of HERE will allow us to accelerate our strategy, further scale our business and fulfill our intent to become the leading location cloud company across industries."-Sean Fernback, president, HERE
Until the deal closes, HERE and its 6454 employees will be the responsibility of Nokia. Once HERE is sold, Nokia will be left with its networks business and Nokia Technologies. The latter will work on advanced technology development and the licensing of such products. The company is expected to
design and license smartphones again in 2016
under the terms of its sale of Nokia Devices and Services to Microsoft,
which was announced in 2013
but closed the following year.
source: Nokia