Register now for a chance to buy a ticket to Google I/O 2015
8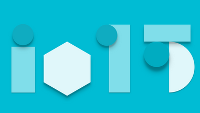 Planning on making the trip to San Francisco to attend Google I/O? You do know that you have to register for the opportunity to buy tickets for the developer conference
that will run from May 28th through the 29th
. Registrations started today and will close on Thursday, March 19th, at 5pm PDT (which is 8pm for you New Yorkers).
If you are lucky enough to be given the opportunity to purchase tickets to Google I/O, better be prepared to dig deep into your wallet. While the pricing for this year's conference has not yet been announced, last year's cost of admission was a whopping $900. Those in the field of academics were charged $300 to get in.
Google started this lottery system last year
after tickets were sold out quickly for the conferences in 2012 and 2013.
At last year's event, Google introduced Android "L," which of course has become Lollipop (Android 5.0). Additionally,
Android Wear was previewed
and
Android Auto
and Android TV were both unveiled.
Google I/O 2015 will be held at the Moscone Center West. If you want a shot at buying tickets, click on the sourcelink.
source:
Google
via
AndroidAuthority