The Razer Phone is available for $399 for a limited time
2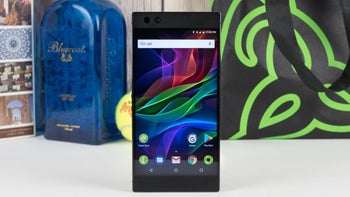 Pssst, want to cop a gaming phone on the cheap?
Razer is currently running a very lucrative limited-time, US-only promotion for its Razer Phone, which allows you to shed off a whopping $300 off the official price. By using the "WOOHOO" promo code at checkout, you can get of the phones that kickstarted the recent gaming phone craze for a cool $399.99, a significant discount over the regular $699.99 price tag. Have in mind that this deal will probably not last for a long time, so get yours while you still can.
As a reminder, the Razer Phone is equipped with a Snapdragon 835, a unique 120Hz display which refreshes twice as fast as your phone's screen, 8GB of RAM, dual front-firing stereo speakers, and a large 4,000mAh battery. Overall, a pretty good package, especially when priced at $399.
In line with the recent rumors that an upgraded Razer Phone 2 is in the works, this deal makes a lot of sense - aside from getting some traction going on around its single mobile phone to date, Razer is also seemingly prepping to clear out some inventory in potential preparation for its next jab at wooing the gaming smartphone market. Granted, that one is quite populated right now - the ASUS ROG, the Xiaomi BlackShark, the Honor Play, Nubia Red Magic, and other niche devices are now targeting the mobile gaming community.