Random Google Play Store users are getting 80% off a "top app or game" (not in the U.S. though)
6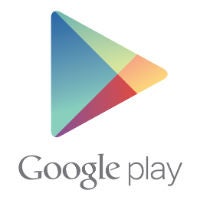 Random Android users are opening the Google Play Store only to find a banner that says they are getting the opportunity to buy a top app or game (of the paid variety of course) for 80% off. The banner is brightly decorated for Easter, which makes it obvious why Google is giving away this discount. Now before you start opening and closing the Google Play Store in hopes of receiving this discount, there are some caveats.
According to Google, this offer is limited to those in Great Britain, France, Germany and Russia. We would be surprised if U.S. Google Play Store visitors don't receive some similar discount for the holiday.
According to the information sent to the lucky few receiving the discount, besides being limited to certain countries, the discount was awarded "based on past purchase history." Additionally, it appears that different winners are receiving the 80% off coupon with different eligible apps in mind.
source:
AndroidAuthority