RIM buys ScoreLoop; company's software allows developers to add social and loyalty programs
4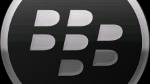 In an effort to
improve
gaming on the BlackBerry platform, RIM has acquired software tools company
ScoreLoop
. The company offers game developers a "bag of tricks" to add cross-platform
social networking
and
loyalty programs
to games. For example, with ScoreLoop, developers can allow users of a game across different platforms to compare their scores.
It is expected that RIM will try to find a way to complement ScoreLoop's social networking features with the manufacturers BBM Social Platform which was created to help developers create a
community
for messaging and for sharing apps. While RIM did not disclose the price it paid for the company on the BlackBerry Developer's Blog, lately RIM has been able to squeeze some
positive
changes out of its acquisitions.
You might recall that we had
reported
to you RIM's purchase of
Torch Mobile
in August of 2009. That acquisition of the developer of the WebKit based Iris browser resulted in a major improvement in the BlackBerry browser on the Torch 9800 and paved the way for what
RIM says will be an elite browser
on the new BlackBerry 7 OS. Hopefully, RIM will be able to use ScoreLoop's software and developers to make worthwhile
improvements
to BlackBerry handsets.
source:
BlackBerryDeveloper'sBlog
via
BlackBerryCool
Recommended Stories