Qualcomm targets wearables for kids with Snapdragon Wear 2500 processor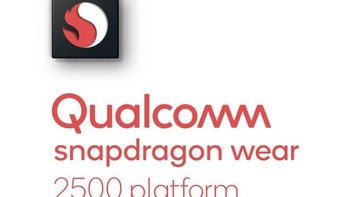 Just recently, Qualcomm introduced a new
line of mobile processors
aimed at low-end and mid-range smartphones in the form of the Snapdragon 429, 439, and 632. However, in addition to this, the company also went on to announce a new wearable processor dubbed the Snapdragon Wear 2500, although it's not exactly what many were expecting.
Unlike the Snapdragon Wear 2100 which is present in a number of
smartwatches
and designed to be used with regular Wear OS devices, the new Wear 2500 targets wearables that are aimed at kids. Presently, over 10 kids' wearables on the market make use of the old Wear 2100 processor, and it appears Qualcomm sees big enough growth potential in the segment to warrant a dedicated chip. In fact, the American company is claiming the processor will increase battery life by up to 14% while also boosting Bluetooth connection speeds and introducing support for 4G LTE. Furthermore, in a bid to attract parents, the wearables will feature more accurate location systems, allowing them to track children on the go.
Now aside from all of this, it appears Qualcomm also wishes to keep the hardware costs down for manufacturers by scrapping the use of Wear OS. Instead, the company is bundling the chip with a new version of Android based on
version 8.0 Oreo
that fits in a 512MB memory footprint. Additionally, it will include a number of
Google
services that are presently aimed at children and will also support payments via NFC.

For now, those who may be interested in purchasing a Wear 2500-powered wearable will have to wait until the beginning of 2019 at the earliest in order to buy one. This is due to the fact that Qualcomm will not be sending out development kits until later this summer.
source: Qualcomm