Qualcomm's three new Snapdragon chipsets bring dual cameras, AI and more to lower priced phones
11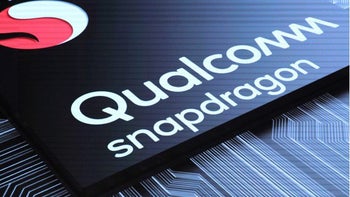 Qualcomm is adding three new chipsets to its lineup, the Snapdragon 429, Snapdragon 439 and the Snapdragon 632 Mobile Platforms. The Snapdragon 400 and 600 series chipsets are the best selling tiers for Qualcomm; manufacturers have already announced 1,350 commercial devices based on Snapdragon 600-tier chipsets, and more than 2,300 commercial devices based on Snapdragon 400-tier chipsets. The new chips will add faster performance, improved battery life, enhanced graphics and AI capabilities to lower priced handsets. They also will allow phone manufacturers to offer dual camera setups on more affordable phones.
The Snapdragon 429 and 439 Mobile Platforms will replace the 425 and 430 SoCs. Built using FinFET architecture, the chips and are said to be up to 25% faster with 25% more energy efficiency. According to Qualcomm, the X6 LTE modem on both chips offers "fast downloads, smooth video streams, and near seamless web browsing." The Snapdragon 429 will support a single 16MP camera or dual 8MP snappers. It also supports an HD+ screen resolution of 720p and includes the Adreno 504 GPU for 50% quicker graphics rendering.
The Snapdragon 439 features an octa-core CPU and can drive a 21MP single camera, or the same 8MP dual camera setup as the 429. It supports displays with an FHD+ 1080p resolution and is equipped with the Adreno 505 GPU for 20% faster graphics rendering.
Built with FinFET architecture, the Snapdragon 632 Mobile Platform is a replacement for the Snapdragon 626 chipset, and is 40% faster than the latter thanks to the Kryo 250 CPU and Adreno 506 GPU employed by the Mobile Platform. It also will support displays running at a resolution of 1080p (FHD), a 24MP camera, or a 13MP dual camera setup. Speaking of cameras, phones powered by the Snapdragon 632 SoC can offer 4K video. The X9 LTE Modem supports carrier aggregation for faster data speeds.

Qualcomm says that commercial devices powered by the Snapdragon 429, 439 and 632 Mobile Platforms will be available in the second half of this year.
source: Qualcomm