Q&A added to business listings on Google Maps for Android, and mobile Search
0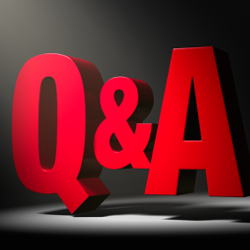 An update to Google Maps has added support for users to get involved in a Q&A section that will appear for certain business listings on Maps or mobile Search. Users will be able to ask questions, leave answers for existing questions, or 'upvote' a particularly good answer with a thumbs up.. Upvoted questions or answers get to go to the top of the line where they are more easily viewed by users.
Business owners get to add frequently asked Q&As, and when someone asks a question about a particular business, the owner is notified so that he/she can provide a knowledgeable response. And when the owner responds to the question, the answer is relayed to the person who left the question in the first place. In other words, Google makes sure that all of the bases are covered whether a question is asked, or an answer is left.
The update is rolling out now to the Android version of Google Maps, and to mobile Search users globally. The more questions that get answered, the clearer everything becomes.
source:
Google
via
TheVerge