Project Fi offers the Pixel 2 XL for $200 off, up to $900 credit on any LG flagship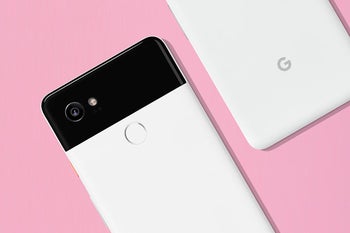 Google's
Project Fi
is trying to attract more customers to its network and the best way to do that, besides top-notch services, is to offer them deals they don't find anywhere else. There are three interesting deals that Project Fi is now offering to new customers, but they might not be as good as others that are currently available.
Still, if you've been flirting with the idea of joining Project Fi, here are three deals that might get you into the network. First off, we have the
Pixel 2 XL
, which is now available for $200 with activation. The offer is valid until August 31 or while supplies last and requires customers to activate the phone within 30 days of device shipment.
The second deal running at Project Fi is aimed at LG fans. The promo offers up to $900 service credit when you buy two or more LG flagships. Since Project Fi only sells the
LG G7 ThinQ
and
LG V35 ThinQ
, you can only choose between these two.
However, Project Fi will only offer you service credit for the value of the lesser smartphone – $749 for
LG G7 ThinQ
or $900 for
LG V35 ThinQ
. Obviously, you'll have to purchase both devices, and the service credit will be applied to your account.
There's also a third deal at Project Fi that allows customers to purchase the
Moto G6
and receive $50 in service credit. You'll have to activate the phone on your account within 30 days of device shipment and remain active for 30 consecutive days within 60 days of device shipment in order to benefit from the $50 service credit. Just like the other two deals, this one expires on August 31.