Google's Project Fi goes invite-free, new subscribers get hot deal on the Nexus 5X
16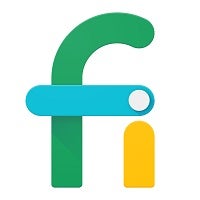 Google announced today that potential Project Fi subscribers no longer need an invite to sign up for the Android maker's MVNO.
Announced back in April 2015 and launched this past summer,
Google's Project Fi
is an MVNO that offers wireless service to subscribers in the US. On Project Fi, smartphones will automatically and seamlessly jump between Wi-Fi hotspots and cellular data, depending on which is faster in any given location at any given moment. For the cellular data, Project Fi piggybacks on the T-Mobile and Sprint networks. Up until today, Project Fi was only available to those who've been able to secure an invite.
Project Fi is only compatible with the Nexus 6, Nexus 5X, and Nexus 6P smartphones. If you're currently rocking another smartphone but still want to sign up for Project Fi, Google is currently offering the LG-made Nexus 5X at a promotional price of $199 for Project Fi subscribers. That's down from a regular retail price of $349.
A subscription to the Project Fi costs $20 per month for unlimited talk and text, and then $10 for each GB of data. At the end of the month, Google refunds customers for unused data.
As an example, if you've signed up for 3GB of monthly data but only use 1GB during a given month, Google will credit your next bill with $20 for the 2GB of data that you haven't used. This is a detail that makes Project Fi very appealing for those with fluctuating data needs.
What do you guys think? Are you tempted to sign up for Google's Project Fi now that you don't need an invite anymore?