Prisma beta went live on Android for a short while but was closed earlier today
3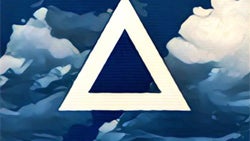 Since its launch on iOS a month ago, the Russian-made photo editing app Prisma has topped the App Store charts in multiple countries, and is now available on Android as a beta. Sort of.
We tried it out and it worked great at first – maybe a little slower than its iOS counterpart in terms of processing speed, but that could be due to it being in beta – but after a few minutes we were hit up with this undesirable message:
"Thank you for trying the beta. Please, wait for the official release."
At first, we thought that the beta probably has a limit on the number of pictures you could filter before it expires on your device, but it seems to be down for good. We tried installing it on two other Android phones and instantly received the same message upon trying to open a picture.
In any case, the beta is still available for download, but there is scant point in doing this right now, since the final release is probably just around the corner.
Read more: