Pre-orders for the T-Mobile myTouch 4G Slide are live & cooking on T-Mobile's web site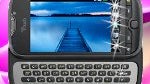 The time is finally here! Right on cue, T-Mobile is now accepting
pre-orders
for the myTouch 4G Slide for
$199.99
on-contract through their web site.
Obviously, it's the first step in getting ever so closer to owning this camera centric smartphone, and considering that it's flaunting the best camera sensor to grace any HTC device thus far, there's naturally going to be a lot to like with this one. Anticipation will surely begin to settle in once you've placed that pre-order, but fear not, you'll soon be able to snap up shots like the pros in no time once you finally get your hands on the device. Available in either black and khaki, you can also choose to place a pre-order with no contract signing whatsoever – though, expect to pay a whopping $499.99 to get it.
Nevertheless, T-Mobile's pre-order cookout for the handset will surely appease some people out there – especially when this thing won't
land in-stores until the 27th
. And you never know, they just might begin shipping out orders earlier than expected.
source:
T-Mobile
via
TmoNews