Poll results: are you using apps that hide photos, files or folders on your phone?
29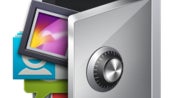 Given the proliferation of apps for restricting access to various content on our phone and tablets, we asked you last week if you are using any hiding apps or options to prevent unauthorized viewing of content on your mobile device. It may come as a surprise but almost 55% of our respondents say they are using methods to hide photos, files and apps from prying eyes on their mobile gear, while the rest are not too worried what someone may or may not see there.
We have become so dependent on our smartphones, that almost everyone of us carries personal information on them, be it only their latest call and messaging log. There are also pictures we might not want someone to see if they share our phone, files that are for our eyes only, or apps that we've installed on the hush-hush that aren't for everybody to peruse.
Thankfully, there are plenty of apps and even launcher security options that can hide our files, folders, photos and other media, and even other apps. These hidden photos or folders with sensitive information would be mysteriously absent for anyone else but us, hiding in plain sight, being accessible only via a password, PIN, pattern, or, lately, a fingerprint reading.