Plants vs. Zombies 2 updated with new content, Doctor Zomboss is back
1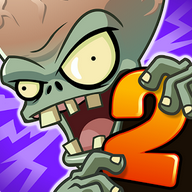 The award-winning Plants vs. Zombies 2, the freemium sequel of the smashing hit title, Plants vs. Zombies, has been refreshed with some new content! An old friend has decided to come around – Doctor Zomboss, the evil boss from the prequel, is back and is here to stay. He resides in an "all new Ancient Egypt level".
But don't worry, Doctor Zomboss is not the only new addition to Plants vs. Zombies 2. A new "super power" has made its way to the game, too. Called the Snowball Power, it allows you to freeze and render all zombies on the map immobile for a limited time, making them an easy target for your militant plants.
Head on to the download links below, grab the updated version of the game, and challenge Doctor Zomboss one more time.
Download: Plants vs. Zombies 2 (
Android
|
iOS
)
via:
Pocket Gamer