Piper Jaffray analyst Munster says that Apple is working on Augmented Reality
26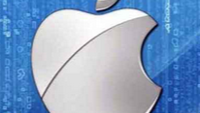 Piper Jaffray analyst Gene Munster says in a research note passed along to clients, that Apple is working with augmented reality. In the note, Munster writes that Apple has a "
small team working and exploring the augmented reality space
." Ironically, this note comes a day after Google X chief Astro Teller told an audience at SXSW that
the most infamous AR device, Google Glass, was over hyped
. Google has taken a break on selling the connected specs to consumers as
it is rumored to be working on a second-gen version
.
The analyst says that augmented reality has a chance to be "
as profound a technology platform as the smartphone today
." He also noted that Apple's advantage in designing fashionable devices can help it produce something that might be more desirable to consumers than AR products currently on the market.
Despite all this, Munster says that there is no guarantee that at the end of the day, all of this work will result in a product for consumers. Even if nothing comes of this work now, Apple might find it to be technology it can use in the future for a stand alone product, or to enhance another device.
source:
WSJ
Recommended Stories