PhoneArena game of the week: Space Marshals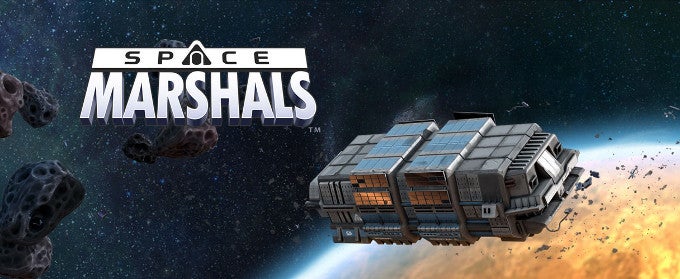 | | |
| --- | --- |
| Developer: Pixelbite | Download: iOS |
| Genre: Stealth shooter | Price: $4.99 |
Let's start off the week with some fun! We're kicking off a weekly column that we plan to publish on Mondays giving you our favorite game of the week. We've set no limits to the genre, platform, or price, but as all things 'favorite', the PhoneArena game of the week choice will be subjective. There are just too many games coming out every week to Android and iOS, and there are plenty of good ones in all sorts of genres to be able to objectively pin-point just one (but feel free to check our monthly round-up of the best new games for Android, iPhone, and Windows Phone where the selection is much wider).
One thing that our game of the week pick won't be, though, is of poor quality. We can't guarantee that you'd love the genre of the game we've picked, but it should be a good choice for those who do. And if you disagree with our choice, feel free to express your opinion and give other suggestions in the comments below. We'll consider your thoughts, and even if we don't change our mind, the comments are open for other gamers to draw inspiration from!
With no further ado, the game that gets the honor of being featured in this inaugural post is Pixelbite's (makers of Reckless Racing)
Space Marshals
for iPhone and iPad.
Space Marshals is a top-down tactical shooter
A top-down shooter with strategy elements, Space Marshals sports impressive graphics with optimizations for iOS 8 and Metal that bring out plentiful detail, shadows and allow stunningly smooth character animations.




The story revolves around a Wild West adventure motif transplanted to outer space. You take over the role of specialist Burton who is hunting down dangerous fugitives at large after prison break. The tactical element has a lot to do with how you interact with the environment: you can avoid attacks by taking cover in nearby objects, and you can also use different weapons and other tools. You can also use distractions to single out opponents, use silencers, and other tricks to beat the level.




Replay value is high as you can play levels over and over, collecting different loot, and trying to get a maximum rating for each of the levels. MFi controllers are not supported right out the gate, but Pixelbite is promising to add it with a soon-to-come update. The price of Space Marshals is $4.99 which seems well deserved looking at the level of effort and the quality of the gameplay.
Runner-up
We've had such a hard time deciding on just one app, waking up in the wee hours of the night and thinking that we might have overlooked something worthy, that we've decided to add a runner-up. It's a game that has quickly grown to become very popular, and for a good reason.
We're speaking about
Hero Emblems
, a match-3 role-playing game (RPG), that has proven that despite the plethora of apps in the genre, it can still offer something new and fun. The story revolves around the adventure of 4 courageous warriors, each with a different 'emblem' power, on a quest to prevent the awakening of the God of Evil. Set in a fantasy middle-age world, you're about to clash swords and wizardry to win. The game is on a limited time sale to celebrate its launch.
| | |
| --- | --- |
| Developer: CHUN LUNG KUO | Download: iOS |
| Genre: Match-3/RPG | Price: $2.99 |