The Palm Phone is now available for just $5 per month
3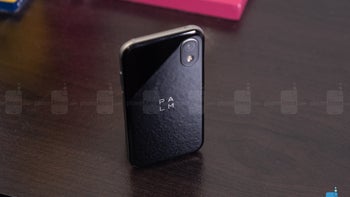 The Palm Phone started as a companion device for your phone, which you could only use with Verizon. In the meantime,
Verizon's exclusivity over the Palm Phone ended
and customers were offered the option to buy one directly from Palm. Not only that, but the device was turned into a standalone smartphone.
Today, Palm announced it has teamed up with US Mobile to offer customers in the United States yet another interesting deal on its tiny smartphone. Starting today and for a limited time, and for those customers who ordered a Palm Phone during the pre-order campaign, US Mobile will be offering a month free of their Ultimate Plan, its biggest data plan available $240/yearly.
Other offerings and plans start at just $5 per month and go up to $30 a month. Keep in mind that you need the unlocked Palm Phone with US Mobile, as you won't be able to link it as a companion device to your primary number, a feature that remains Verizon exclusive.
Of course, if you want to use the Palm as your primary phone, you'll have to choose a higher US Mobile plan. You can find below all US Mobile plans that are eligible with the Palm Phone:
Light – 60 minutes, 200 texts, 200MB: $7.5/month for 1 month, $6/month for 3 months, $5/month for 1 year
Moderate – 250 minutes, 1,000 texts, 1GB: $15/month for 1 month, $12/month for 3 months, $10/month for 1 year
Ultimate – Unlimited Talk & Text, 8GB: $30/month for 1 month, $24/month for 3 months, $20/month for 1 year.
It's worth mentioning that US Mobile offers 4G LTE coverage using T-Mobile's network for its GSM LTE service and Verizon's network for its Super LTE service.