Palm opens pre-orders for its standalone smartphone, offers free leather case
12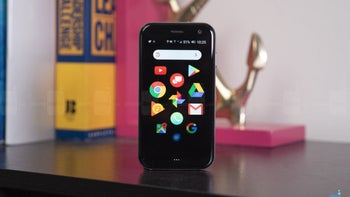 After launching the
Palm Phone
as a companion to your smartphone back in November, the US company decided that it would have been better to offer it as a standalone phone. In
early April
, Verizon started to sell the Palm Phone as a standalone smartphone, so you wouldn't need a second phone.
Today, the Verizon's exclusivity over the Palm Phone is over, as the smartphone is now available for pre-order through Palm.com. Also, customers who pre-order the standalone phone will not only get free shipping, but also a free Palm Leather Case with neck and wrist lanyards.
It's important to note that the
Palm Phone
now comes unlocked, which means it can be used with any US carrier, including AT&T, T-Mobile, Verizon and MetroPCS.
With so many cellular options available in the U.S., we wanted our customers to be able to choose how they use and how they connect their Palm. We received a huge response from digital minimalists looking to just carry their essentials, families wanting to connect kids with less distraction, and athletes desiring powerful connectivity on the go, so we made Palm available to them across more mobile networks in the U.S.
As far as the price goes, customers can place a pre-order for an unlocked Palm Phone for $350. Apart from being able to pre-order the standalone device in the US, Palm announced that customers can purchase the smartphone in the following countries: Germany (Vodafone), Hong Kong (3), Japan, Spain (Vodafone and Movistar), and the UK (Vodafone).