Palm Phone Review
14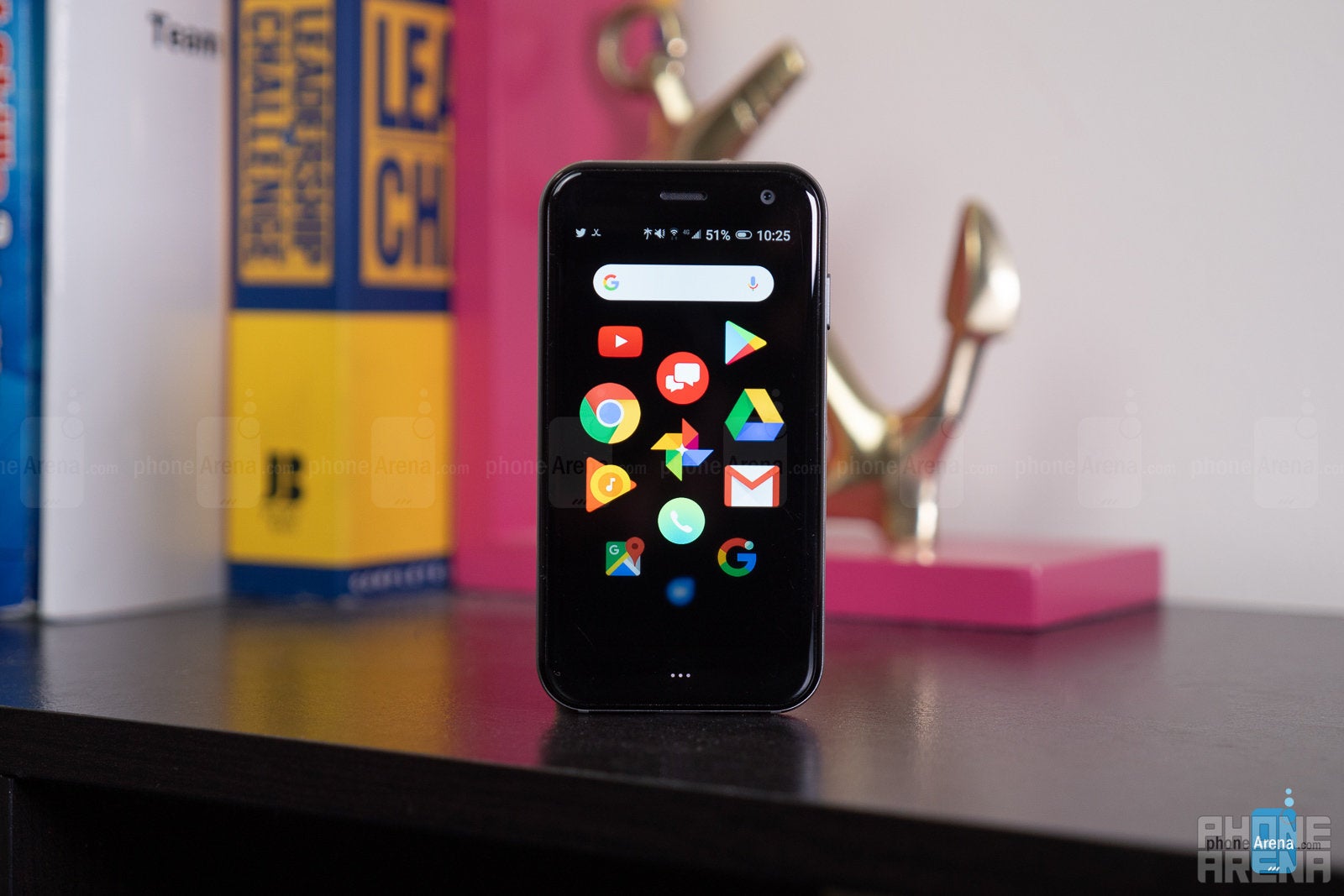 Palm's back into the fold, being brought back to life after Chinese maker TCL, the same company that bought the rights to manufacture BlackBerry smartphones, purchased the Palm trademark from HP back in 2014. Even though the brand has been resurrected, this is a totally different Palm from the one we all remember that helped bring PDAs (Personal Digital Assistants) into the market during the 1990s, and subsequently being one of the major smartphone powers in the early days of the 2000s.
This new Palm is young, hip, and ready to tackle the market from a totally different perspective. With the announcement of the aptly named
Palm Phone
, they've taken many of us by surprise! Rather than tangling with the heavy hitters in the space, the Palm Phone is intended to act as a companion – much like how smartwatches aim to keep us connected, while remaining secondary to our smartphones. Needless to say, it's an interesting new strategy for Palm, but does it effectively get the job done?
In the box:
Palm Phone
Wall/USB Charger
USB Connector
Quick Start Guide
Product Safety & Warranty Brochure
Design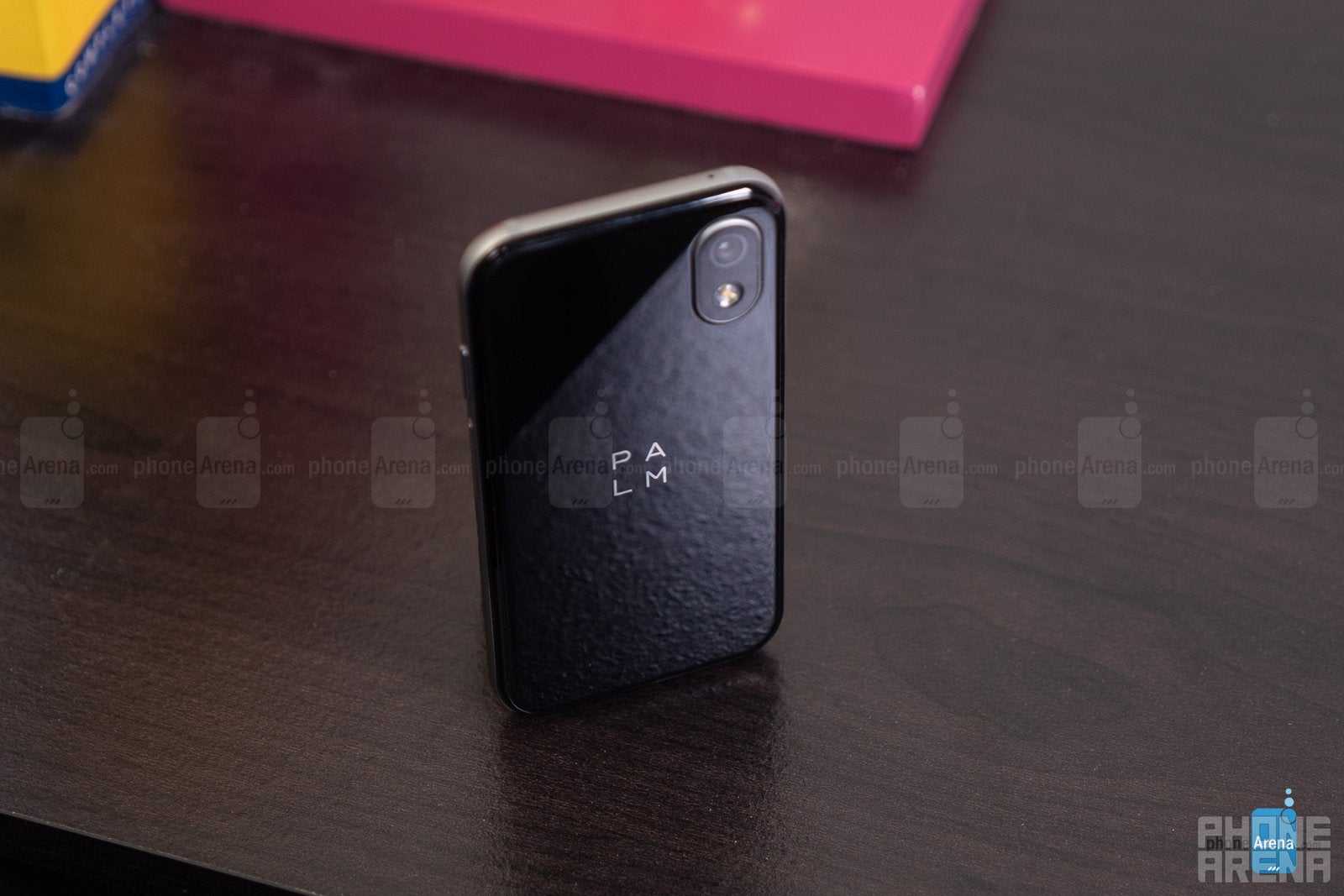 This new Palm is forging a new design identity, seeing that this Palm Phone shares no characteristics from past Palm smartphones. As you can imagine, it's etching out its own identity in the process due to its unconventional size. Speaking of that, the minuscule size of the Palm Phone is the first thing that stands out! It's obnoxiously tiny, just about the length and width of a credit card. Combined with its lightweight frame, the Palm Phone easily slips into any pocket discretely!
Due to its shrunken size, however, most people will need to readjust their habits when it comes to handling and operating it. Take for example holding the phone with our hand, which requires no more than a few fingers to do. Since space is rather limited, the Palm Phone only features a single power button – so volume adjustment is handled through the software by accessing it in the pull-down menu. Yes, it's a hassle, but at least we can quickly silence incoming phone calls by pressing on the power button.
Aesthetically, it bears a striking similarity to the iPhone X/XS. It's made apparent by the glass-meets-metal construction, rounded edges, and the way the camera is arranged on the back of the phone. Even though you can argue that it draws some inspiration from Apple's smartphone, it's just amusing how the Palm Phone can literally fit in the palm of our hands! In addition to the gorgeous aesthetics and solid construction, it features an IP68 water and dust resistant construction! It should be noted, though, that it lacks NFC and wireless charging.
Display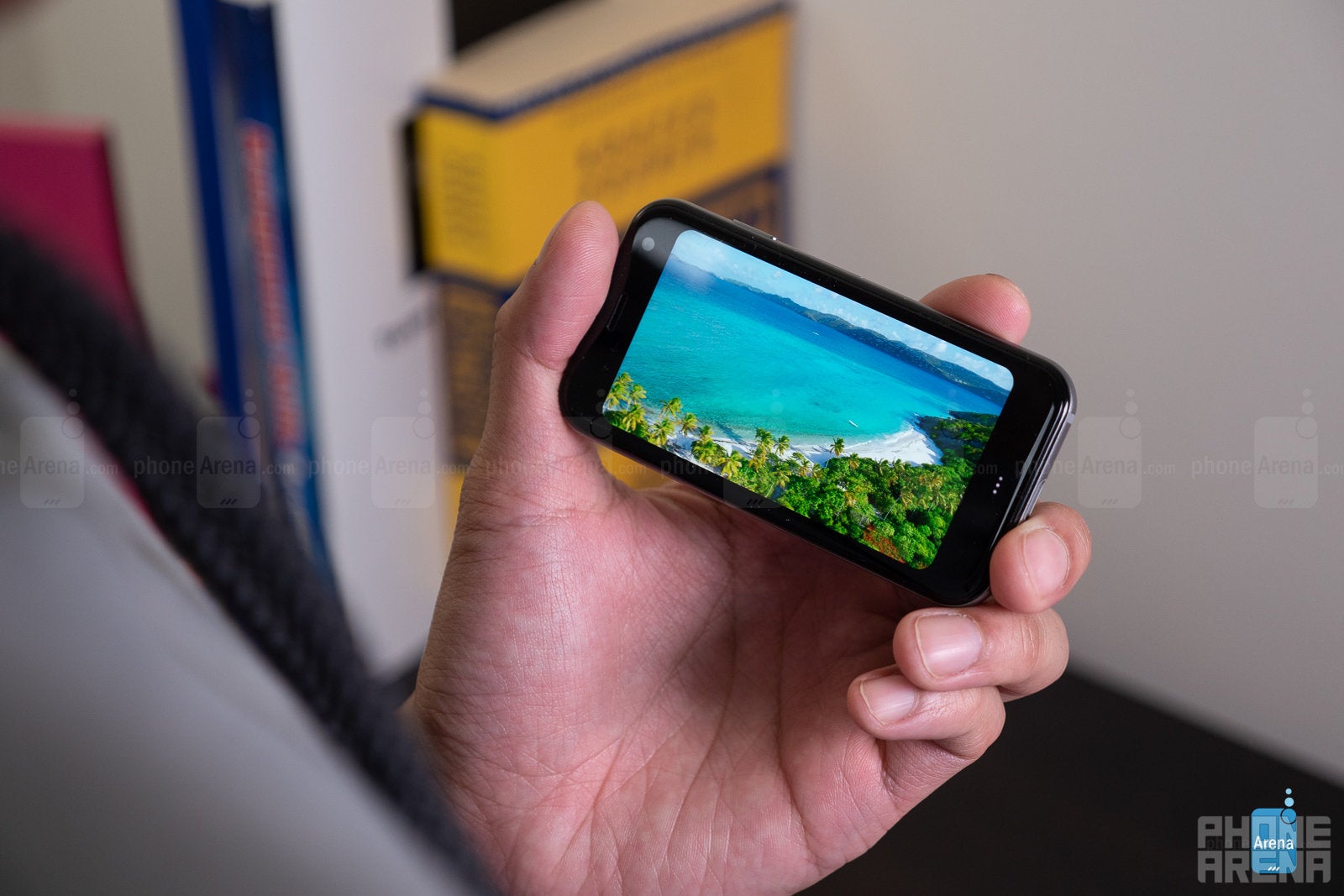 Accompanying its diminutive frame is an equally small-sized 3.3-inch 720p LCD display. When you factor in its 445 ppi pixel density, however, it's able to still deliver some clear and sharp visuals that are discernible to the eye. Impressively, too, it's one of the brightest displays we've come across with its piercing output of 945 nits when the display kicks into high gear under direct sunlight. And sure, it may not be the best at accurately reproducing colors, skewing on the slightly saturated side, nor does it have the best viewing angles either, but there's still enough dazzle when looking at it straight on!
Display measurements and quality
Interface and functionality
Running a customized Android 8.1 Oreo experience, the homescreen is a uniform one arranged in a scrollable icon view that can't be personalized to the same degree we find with other Android smartphones. This arrangement is a logical one, represented by finger friendly sized icons of all the apps installed on the phone. When setting up the Palm Phone for the first time, we're given the option of auto-hiding the traditional Android navigation bar – replaced instead by these three dots towards the bottom of the UI that require us to press on it once, twice, and long-pressing for back, home, and task-switcher functions. But hey, at least the notifications panel is still accessed the same way.
Everything appears shrunken with the interface, but for the most part, it manages to replicate the Android experience just like any other phone. Meaning, you can install all of your favorite apps and use them in their full totality. The toughest thing for people will probably be typing, which on its limited real-estate, can be tough to accomplish. The default Fleksy keyboard is okay, but we opted to install and use Gboard instead because we found swiping to be our preferred method of inputting text here. And much like most other Android smartphones, it does offer a face unlock feature that works relatively well.
Palm is marketing this to act more as a companion phone to your regular one, being used in situations like on weekends when life is expected to be a bit more relaxed. It can be set up on Verizon's network to use the same number as your existing smartphone, so phone calls and text messages get sent to both. There's even "life mode" that silences all incoming calls and notifications when the screen is off, which helps to keep distractions from getting the best of us when spending quality time with friends and family.
However, while it can act as a complementary device to provide "fewer" distractions, it's in fact a fully functioning, independent Android smartphone. We can install and use all of our favorite apps, so to us, it's quite feasible in making it a daily driver. On one hand, we love the fact the Android experience isn't compromised in a major way, but the experience isn't conducive to getting major work done – so to that degree, it achieves its intention of offering fewer distractions.
Processor and Performance
The Palm Phone is powered by an octa-core Qualcomm Snapdragon 435 processor coupled with 3GB of RAM, which is an effective combination for most things. Even though it handles the basics, such as sending emails, surfing the web, or catching up with friends using social media apps, the Palm Phone isn't one to be tested too much with processor intensive tasks! Side-by-side apps multi-tasking isn't even offered, which is more telling in regards to how much it can do. If you're into gaming, even the ones that aren't heavy on the graphics, they can be a significant strain on the Palm Phone – making it nearly impossible to enjoy.
Accompanied by 32GB of internal storage, you'll need to be a bit more selective about what apps you choose because there's no room for expansion.
Camera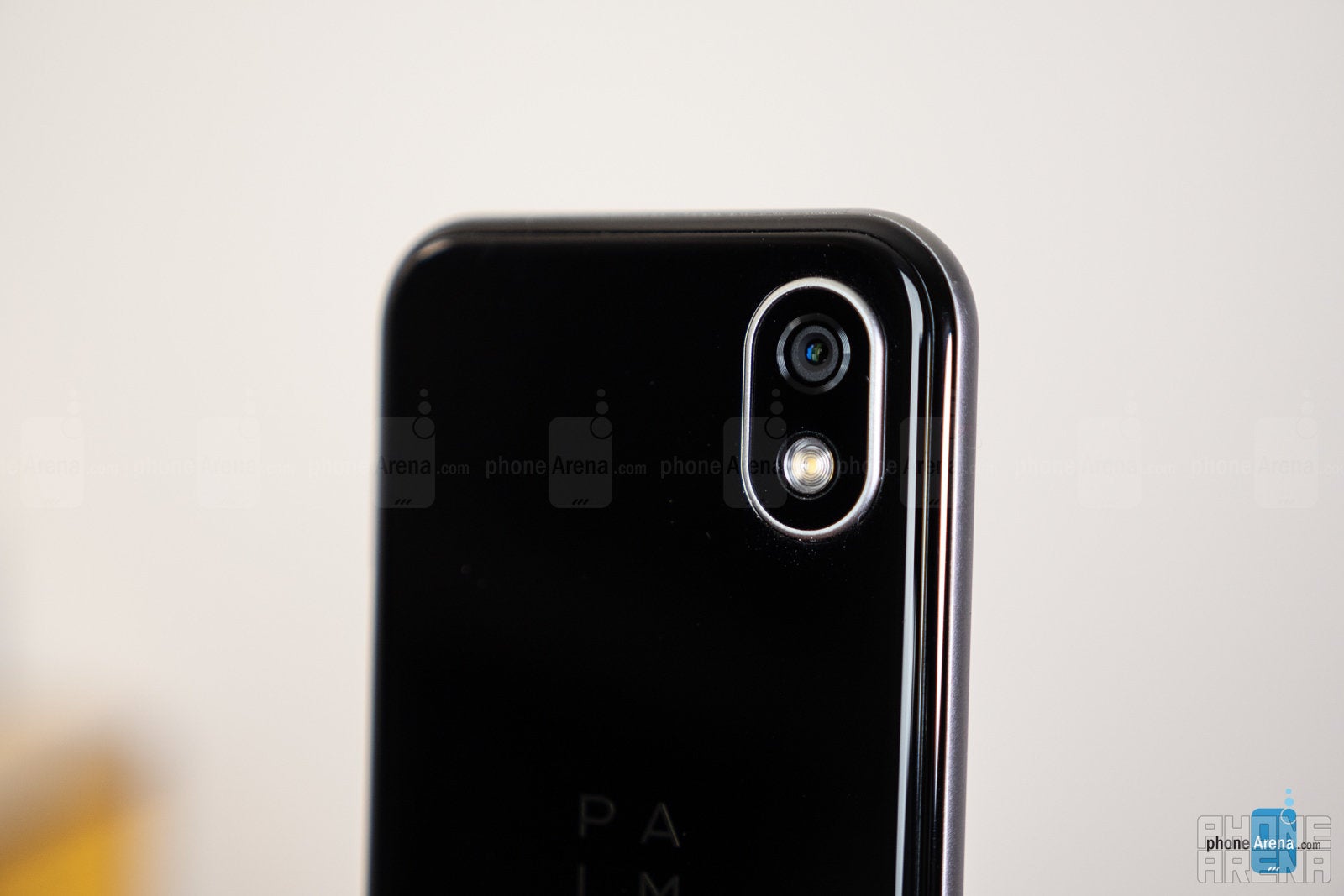 The Palm Phone, even with its itty-bitty size, is able to package in a 12MP rear camera with an LED flash – while around the front, there's an 8MP front-facing camera. There's nothing spectacular here in terms of the hardware, but the camera app does at least manage to offer a mixture of modes that covers the basics. Sure, there's no portrait mode for those slick bokeh effects, but at least we're given access to modes such as panoramas, as well as a handy manual mode.
Image Quality
Not surprisingly, the performance out of the Palm Phone's 12MP rear camera is a lackluster one. The only time it's really useable is outdoors when there's sufficient lighting around. Besides that, there's nothing pretty to look at here because its photos are generally low with the details, under-exposed, and don't offer great dynamic range. There's a slight boost when HDR mode kicks in, seeing that shadows are boosted enough to draw out a little bit more detail, but it's nowhere close to the HDR magic produced by great camera phones like the Apple iPhone XS, Google Pixel 3, or Huawei Mate 20 Pro.
Shots under low light don't get any better, as their quality is reduced in just about every category. It even struggles indoors under artificial lighting! Not only are the visuals extremely soft and grainy, but in extreme conditions, details go out the door – replaced instead by muddy shots that are unusable.
The front-facing camera is a surprise, just because it delivers sharp results and vibrant colors when the conditions are ideal. When they're not, expect nothing but a forgettable performance accompanied by dull details and colors.
Video Quality
Topping out at 1080p, there's nothing terribly astounding with its performance. To a small degree, the footage is average looking at best when there's sufficient lighting around. Despite having EIS (electronic image stabilization) as an option, it does very little in the way of reducing shaky movements. In fact, it doesn't look like it's doing much at all to combat it. Furthermore, the audio recording skews towards being overly sharp. And you can pretty much forget about shooting under low light, not only because of the soft details, but its frame rate capture is cut in half to a choppy rate of 14 frames per second.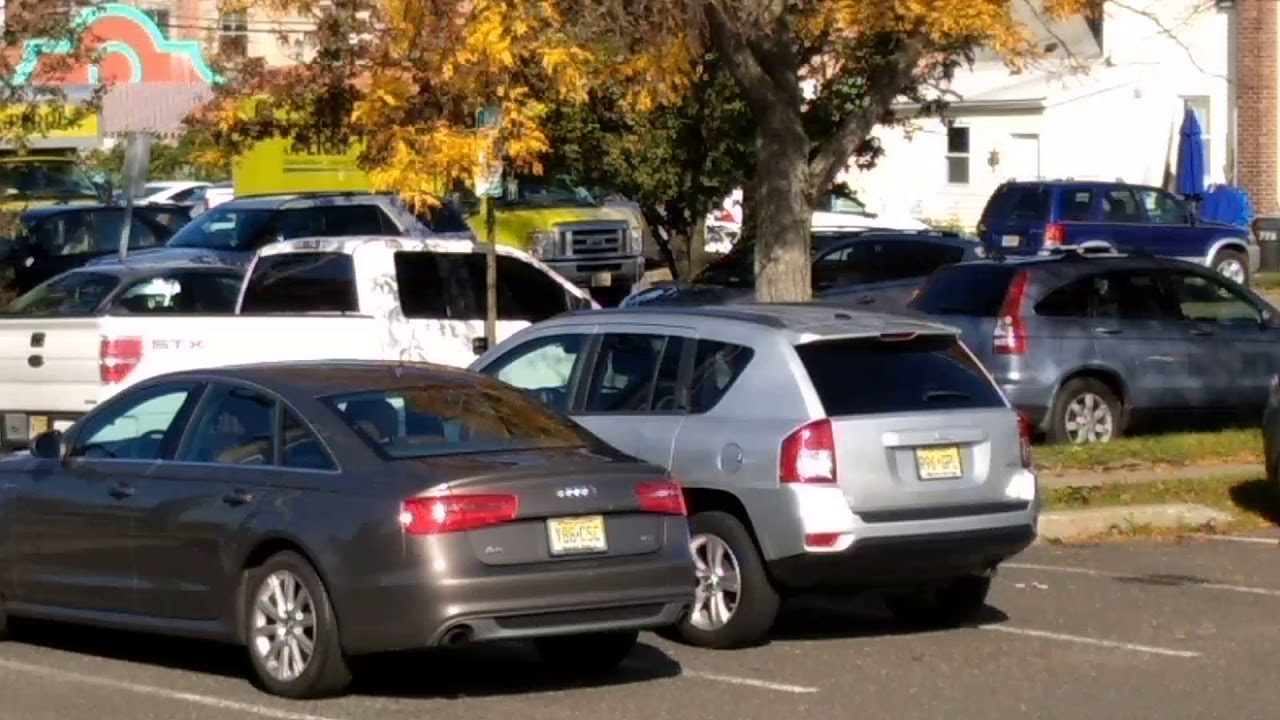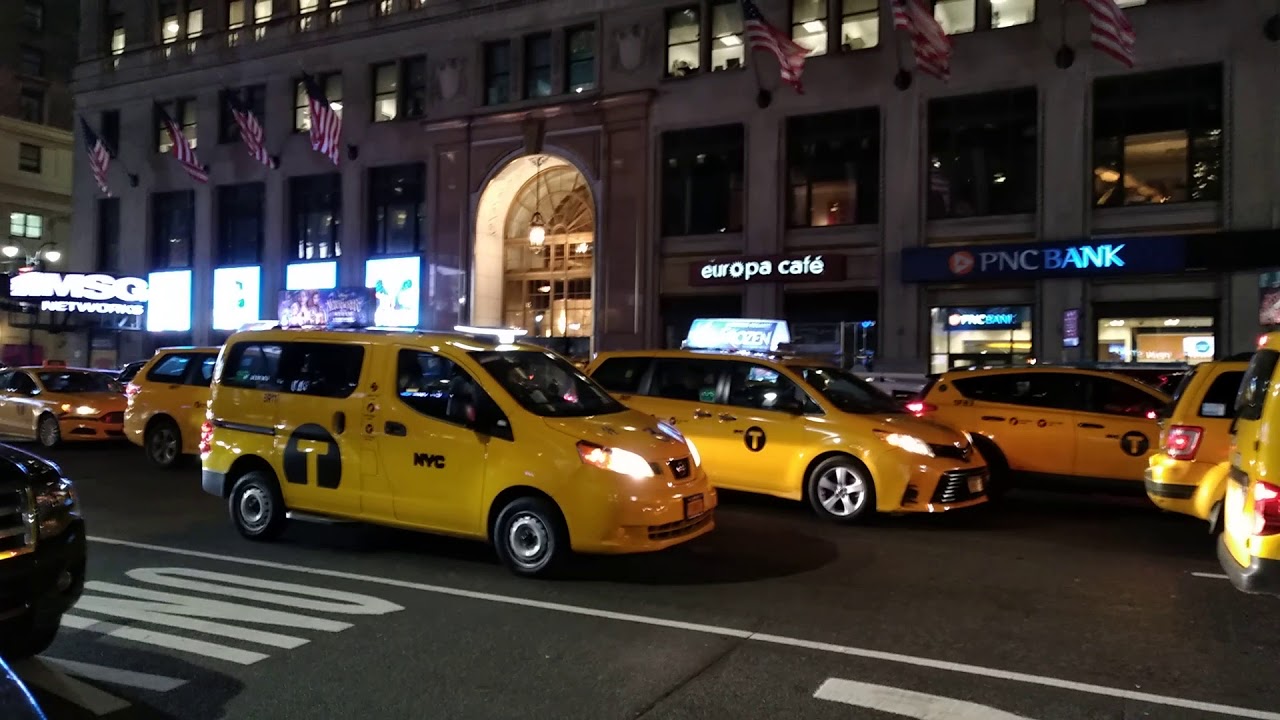 Battery life
We imagine that most of you would be skeptical about its battery life given its size. Well, you have plenty to worry about because the Palm Phone is accompanied with an 800 mAh battery. That's a significantly lower capacity battery used by most other phones today, which unsurprisingly, is quickly drained if you don't have "Life Mode" enabled. In fact, a full charge is depleted in just about 4 hours of usage in our experience. However, enabling Life Mode manages to extend it to almost an 8-hour work day. In our battery benchmark test, it pulls in one of the shortest times we've ever recorded at 2 hours and 39 minutes.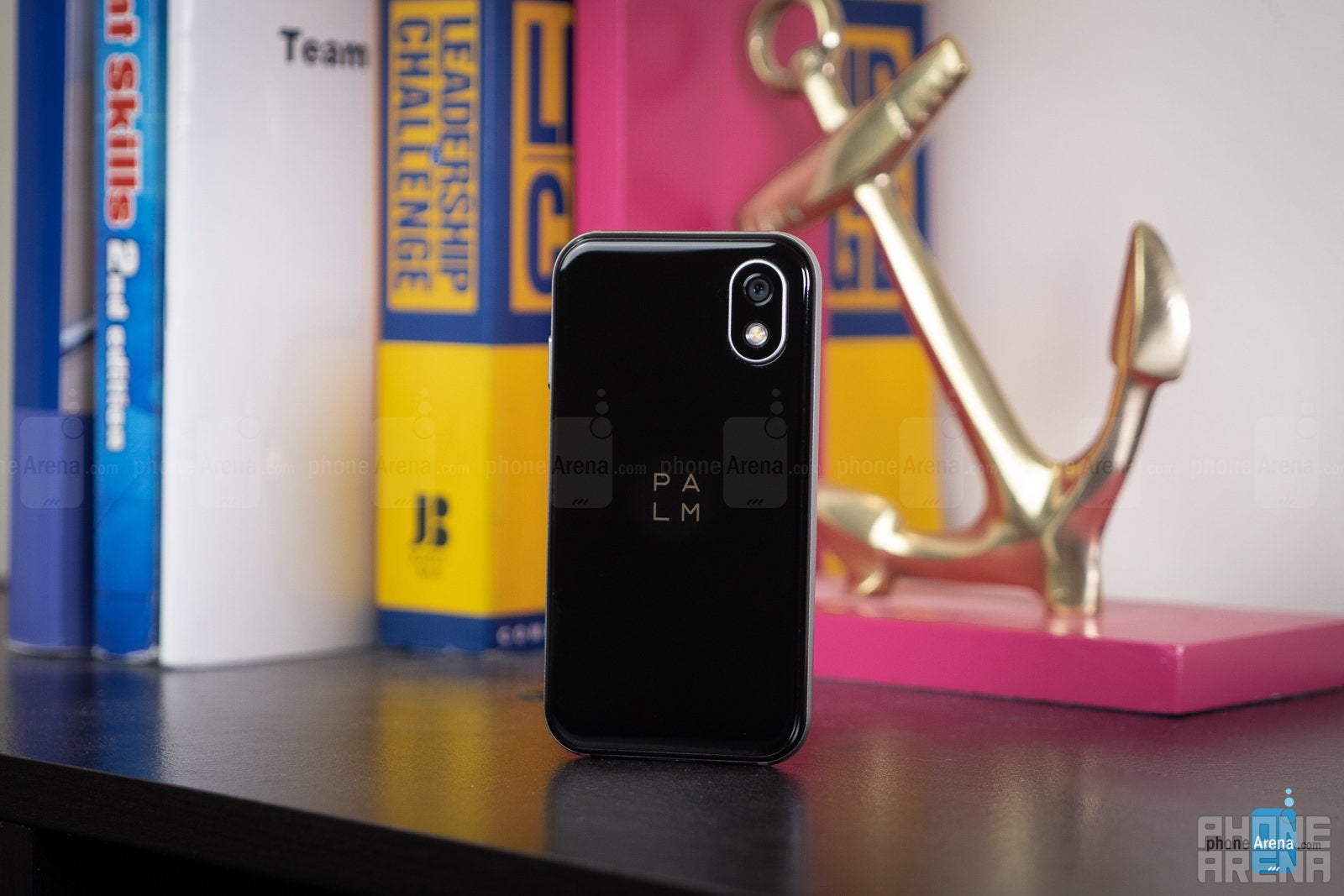 Charging is done over its USB Type-C port, requiring 70 minutes to get back to full capacity. That's no doubt one of the fastest charging times we've clocked in, but it's dealing with one of the smallest battery capacities we've seen in a smartphone.
Call Quality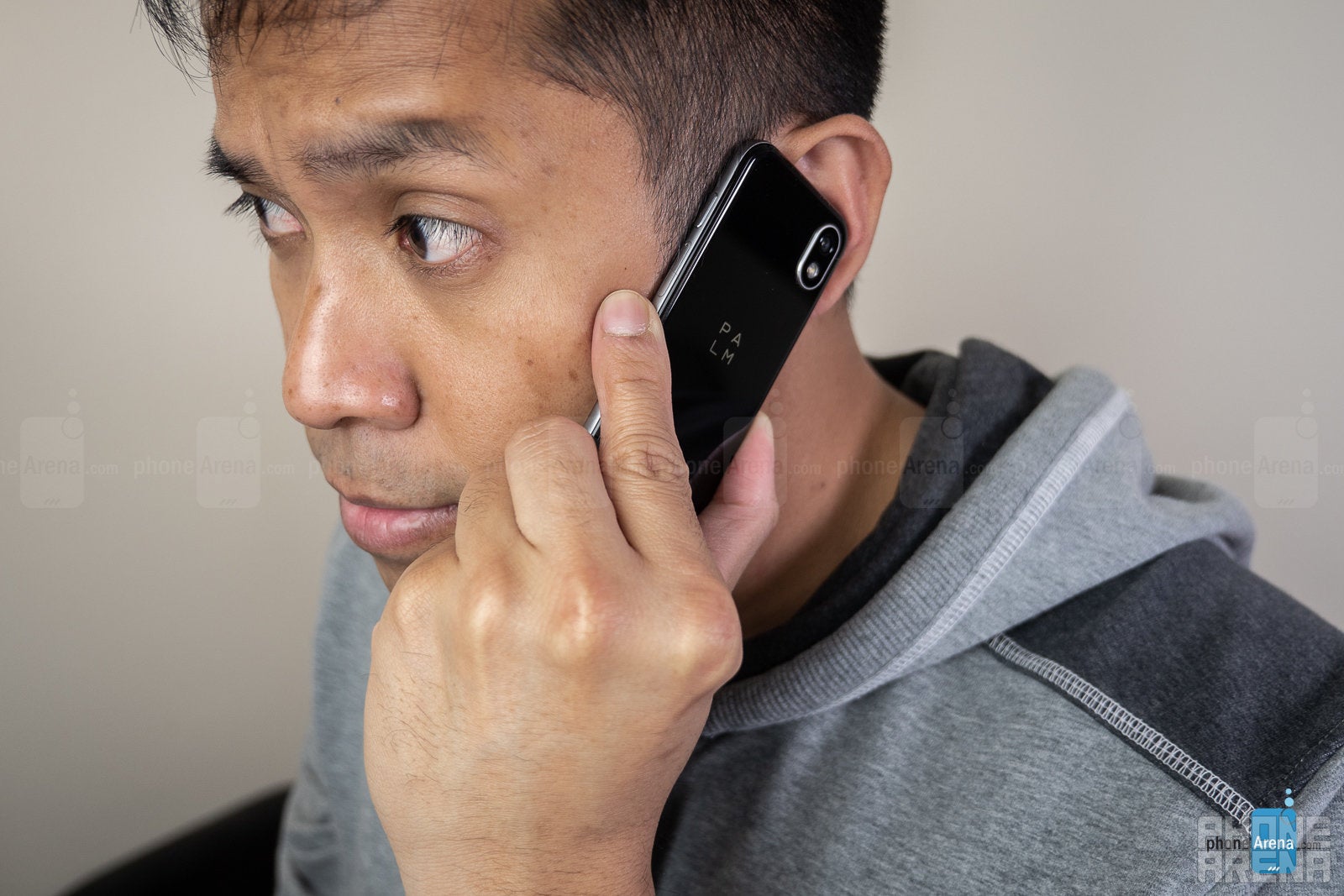 Discerning callers through the earpiece is surprisingly easy, seeing that voices are clear and audible. However, the speakerphone doesn't have nearly the same level of volume output to make it usable even when there's not much ambient noise. The biggest drawback to using the Palm Phone, though, is that the microphone in the phone severely distorts voices to the point that our voice sounds extremely scratchy in tone on the other end of the line.
Conclusion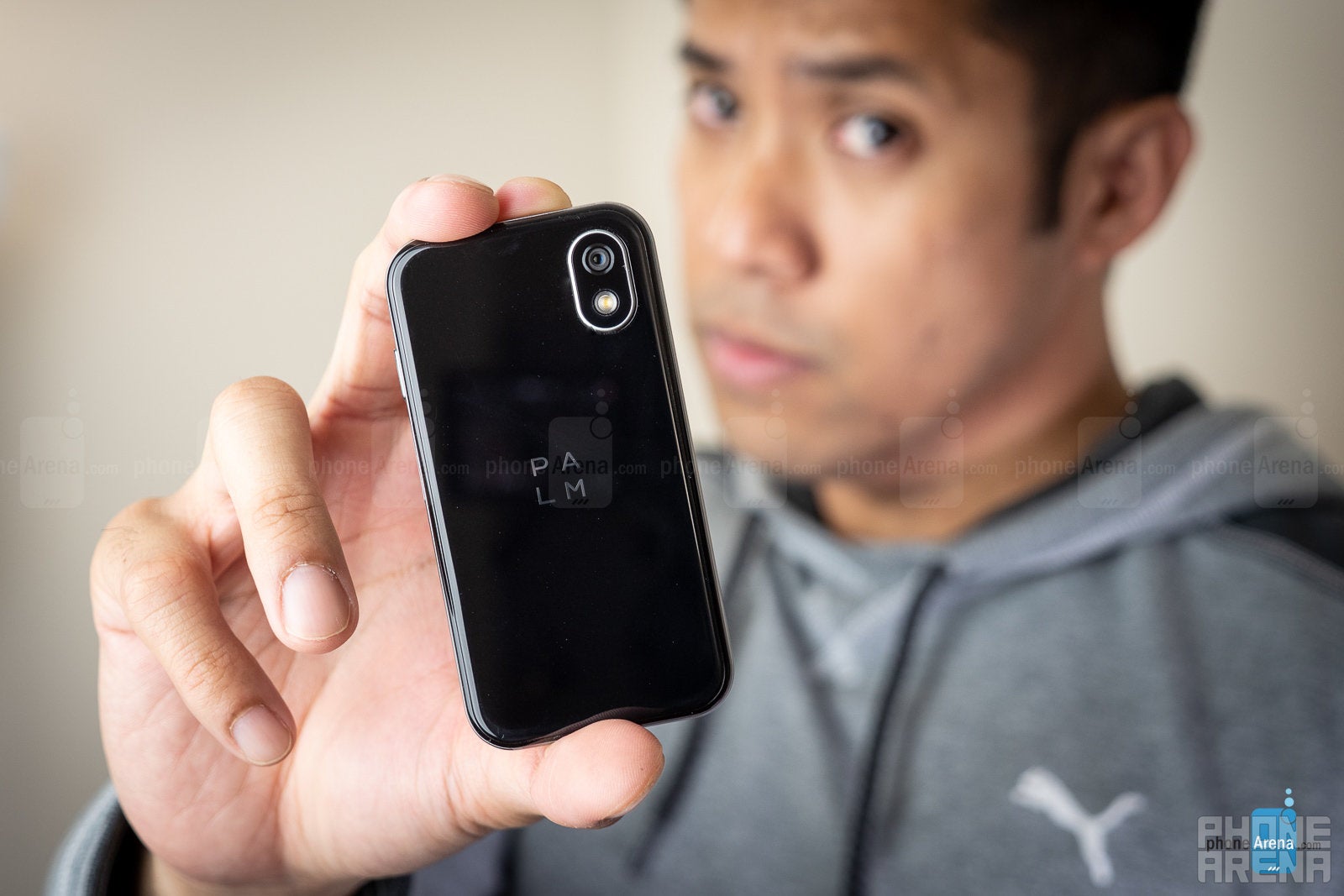 The $350 sticker price of the
Palm Phone
is attractive, something that would get just about anyone's attention nowadays. Palm is marketing it as a companion device, which it does to a certain degree, but it misses some of the fundamental aspects of what we all require in a smartphone. Sure, distractions are reduced because we're not as inclined to use it as much as we do with our normal smartphones, but there are still compromises that make it a tough buy.
Its design is arguably its strongest selling point, but even acting as a companion phone for the weekends, or even a night on the town when we're away for a few hours, we're apprehensive about using it. You'll certainly get a few looks using the phone in public, that's for sure, but the poor call quality, sub-par camera, and short battery life are just too substantial to overlook. At that point, you're better off using your daily driver and restricting your usage if you want to limit distractions.
Recommended Stories