Pair of LG phones leak; could these be the LG G3 and the LG G Pro 2 Lite?
16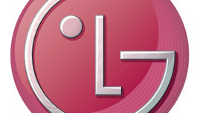 One of our loyal readers, who has provided us with reliable information before, is telling us Saturday morning about a mysterious LG handset code named the B2 which will have model numbers of LG-D851 and LG-VS985. The latter would be the Verizon branded version of the handset. This device features a 1440 x 2560 QHD display and also sports a 13MP camera on back. While we can't say for sure, this could be the
LG G3
. We've already seen speculation that
the next LG flagship device will offer a 5.5 inch screen with QHD resolution
, and a picture supposedly snapped using the rear camera on the phone
revealed EXIF data that confirmed a 13MP camera
.
Information taken out of the camera app of the
LG G Pro 2
reveals the code name B2. It also shows four resolution sizes supported by the camera on the device including the 1440 x 2560 QHD resolution that is expected on the screen.
And our tipster also found information relating to a B1lite which he says is the LG G Pro 2 Lite. The model numbers for this handset will be LG-D631 and the LG-VS880 for Verizon.
Thanks Anonymous Tipster!