Oracle continues to get bad news in Android lawsuit
9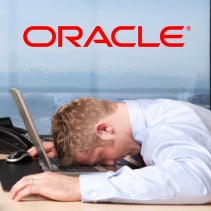 We reported last week that Oracle has of late been having a tough run of things in their
anti-Android lawsuit
. Aside from having one of their patents
found to be invalid
, the presiding judge in the case set a trial date and structure that was much closer to what Google had asked for than
what Oracle requested
. Specifically, that the trial date would start March 19th at the earliest, and that the trial would be broken into three separate phases, with the issue of "willfulness" (whether Google purposely tried to steal Oracle's intellectual property) largely confined to the third and final phase. The final phase deals with assessing damages (assuming a jury sided with Oracle in one of the first two phases of the trial).
We reported at the time that Oracle and Google had the right to provide feedback on the Judge's plan, but it seemed like Oracle might prefer to choose to not make a fuss of things, since that could only delay the trial further. We further assumed that Google wouldn't object, since the majority of their requests had been met.
It turns out we were half right. Google didn't have much in the way of substantive feedback, but Oracle made a fairly brazen attempt to alter both the timeline and what sort of evidence could be introduced at each stage of the trial. Oracle argued (despite earlier findings by the judge) that willfulness evidence should be allowed to be introduced at every stage of the trial.
Oracle further asked to shorten the trial to 19 days, and asked that the trial be changed to two phases (copyright infringement and then patent infringement) and that the court move immediately to consider whether they can get an injunction against Android if Oracle win's either of the two phases. The third "phase" in Oracle's version would then require a second jury, although Oracle believes that an injunction would negate the need for a third phase, since Google would be forced to comply with most of Oracle's demands in that situation.
The bold request didn't sit well with Judge Alsup, who took less than a day to deliver the bad news to Oracle: The judge cited his own trial experience in disagreeing with Oracle's request to shorten the trial from 2 months to 19 days. The judge refused to provide a broad allowance of "willfulness" evidence, although he said he would assess it on a case by case basis during the trial. And the judge took the opportunity to specifically blame Oracle for many of the delay's that the trial has seen, in particular the fact that Oracle not once but twice turned in
ridiculously high damage estimates
, ignoring the Court's order to avoid "improper methodologies obviously calculated to reach stratospheric numbers."
As a result of these and other delays, the judge hinted that ongoing disagreements between Oracle and Google may cause the trial to slip back to 2013, since the Court's docket was rapidly filling up with other cases. Judge Alsup has certainly disagreed with Google at certain stages of the trial, but for the moment Oracle is on a losing streak.
What will happen next? We don't know, but we'll be sure to keep an eye on it for you.
source: FOSS Patents
1
,
2