OnePlus X size comparison: how compact is it exactly?
11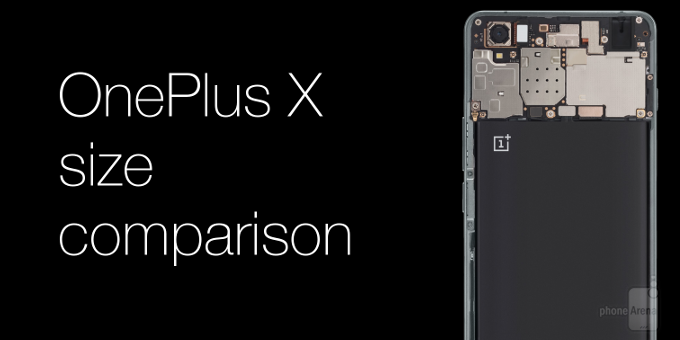 What a surprise! OnePlus just unveiled a munchkin device, dubbed the OnePlus X, which is the company's first crack at making a smaller sized handset. It will be available in two variations - a metal and glass one, called Onyx, and a limited-edition ceramic one. Intriguing.
In terms of dimensions, the OnePlus X is fairly compact. The 5-inch phone is clocking in 140 x 69 x 6.9 mm and tips the scales at either 138gr (for the Onyx version) or 160gr for the Ceramic edition.
So far, so good, but how does the munchkin OnePlus X stack up against the rest of the fairly compact handset out there? Moreover, what's the exact size difference between the newcomer and the company's other two high-tier champs, the OnePlus and OnePlus 2? You can make use of our size comparison and compare the OnePlus X with a couple of noteworthy handsets right below.