OnePlus X was a sales flop, but the new Bullets Wireless earphones are very popular
7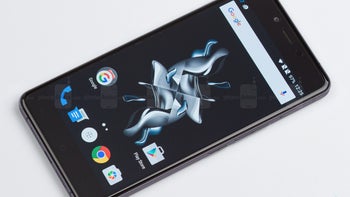 OnePlus X
was one of the most interesting mid-range smartphones launched back in 2015. Unfortunately, even though OnePlus had invested quite a few resources into making the X a great-looking phone, OnePlus fans preferred to go for the company's flagships instead.
Design-wise, the
OnePlus X is a small piece of art
made of glass and an aluminum frame. Even so, the smartphone didn't find enough audience to make it a market success, on the contrary. The OnePlus X sales were so low that forced the Chinese handset maker to reassess its decision to manufacture mid-range products and instead focus completely on flagships.
According to OnePlus' CEO, Pete Lau, his company "
aimed to create a best in class flagship-lite product
," but despite the fact that people loved the design, few decided to buy it over the company's flagships.
On the flip side, one of the most recent products that Pete Lau didn't expect to sell so well, the Bullets Wireless earphones have been "
overwhelmingly well received
."
This is the first Bluetooth earphones product we created, and the bullets have been overwhelmingly well received. We are very excited about this and appreciate all the feedback our community has contributed towards this new product! Due to such positive feedback, our production quantity fell short of expectations, but we are doing what we can to ensure adequate stock in the future.
So, if you were looking to buy the Bullets Wireless
but couldn't find them anywhere
, just sit tight until OnePlus manages to fulfill the huge demand for the earphones.
Recommended Stories