OnePlus 7 Pro update released to address annoying display issue
1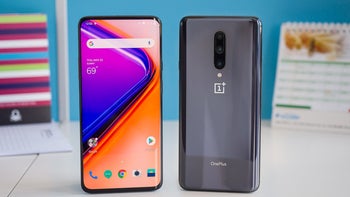 OnePlus has already started its expansion in the US and the partnership with T-Mobile might make wonders for the Chinese company. The OnePlus 7 Pro,
while a great product
, is not without faults, as people who bought it discovered early on.
Apparently, the
OnePlus 7 Pro
suffers from an issue that's been called "ghost" or "phantom" touch. If you didn't
previously read about the problem
, the name is self-explanatory: the issue causes random taps at the top of the display. Even though the problem doesn't seem to affect all OnePlus 7 Pro, there's a chance that sooner or later, those unaffected phones might start experiencing the issue as well.
Luckily, OnePlus recently released an update that promises to fix the ghost touch bug. We don't know yet whether or not it will address the issue, but we have the full list of changes, which includes bug fixes and improvements only:
Camera
Improved overall contrast and color performance
Improved white balance consistency of triple camera
Improved accuracy and stability of auto focusing
Fixed issue of greenish tone in some low light scenes
Fixed issue of noise in some HDR scenes
Improved contrast and color saturation of ultra wide
Improved clarity and noise reduction in low light scene of ultra wide
Improved clarity and noise reduction of telephoto
Improved clarity and color of Nightscape
Improved brightness and clarity in extreme low light scene of Nightscape
System
Optimized Double Tap to Wake
Fixed issues with Ambient Display
Improved the audio quality for voice calls from third-party apps
Improved touch sensitivity for screen
There's a bucketload of improvements included in the update, many of them concerning very important hardware parts like the display and camera. If you've bought the company's flagship, you should see the new update in the next few days when OnePlus will startt a broader rollout.