The OnePlus 7 Pro's pricing just leaked and... it's not cheap
51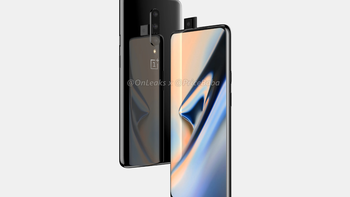 OnePlus 7 Pro CAD-based render
Just days after the OnePlus 7 Pro's spec sheet was
revealed entirely
, today tipster Ishan Agarwal has partnered up with
Android Central
to reveal the
official pricing
of the upcoming flagship ahead of its debut next month.
The most expensive OnePlus phone ever

As revealed recently, there will be three versions of the OnePlus 7 Pro. The entry-level model will carry 6GB of RAM and 128GB of non-expandable internal storage. If this isn't enough, a version with 8GB of RAM and 256GB of storage will be available too. Also, those looking for the absolute best will be able to get their hands of a 12/256GB version.


Working our way down the lineup, today's leak suggests the OnePlus 7 Pro with 12GB of RAM and 256GB of storage will cost a whopping €819 in most European markets – in certain countries with higher tax rates the phone will retail at €829.


The OnePlus 7 Pro with just 8GB of RAM, on the other hand, will shave €70 off the price tag bringing it down to €749. Once again, in certain markets consumers will be forced to pay €10 extra for the phone due to taxes.


Lastly, the pricing of the base OnePlus 7 Pro with 6GB of RAM and 128GB of storage currently remains unclear. However, the markups seen on the other models suggest it could retail somewhere between €679 and €699.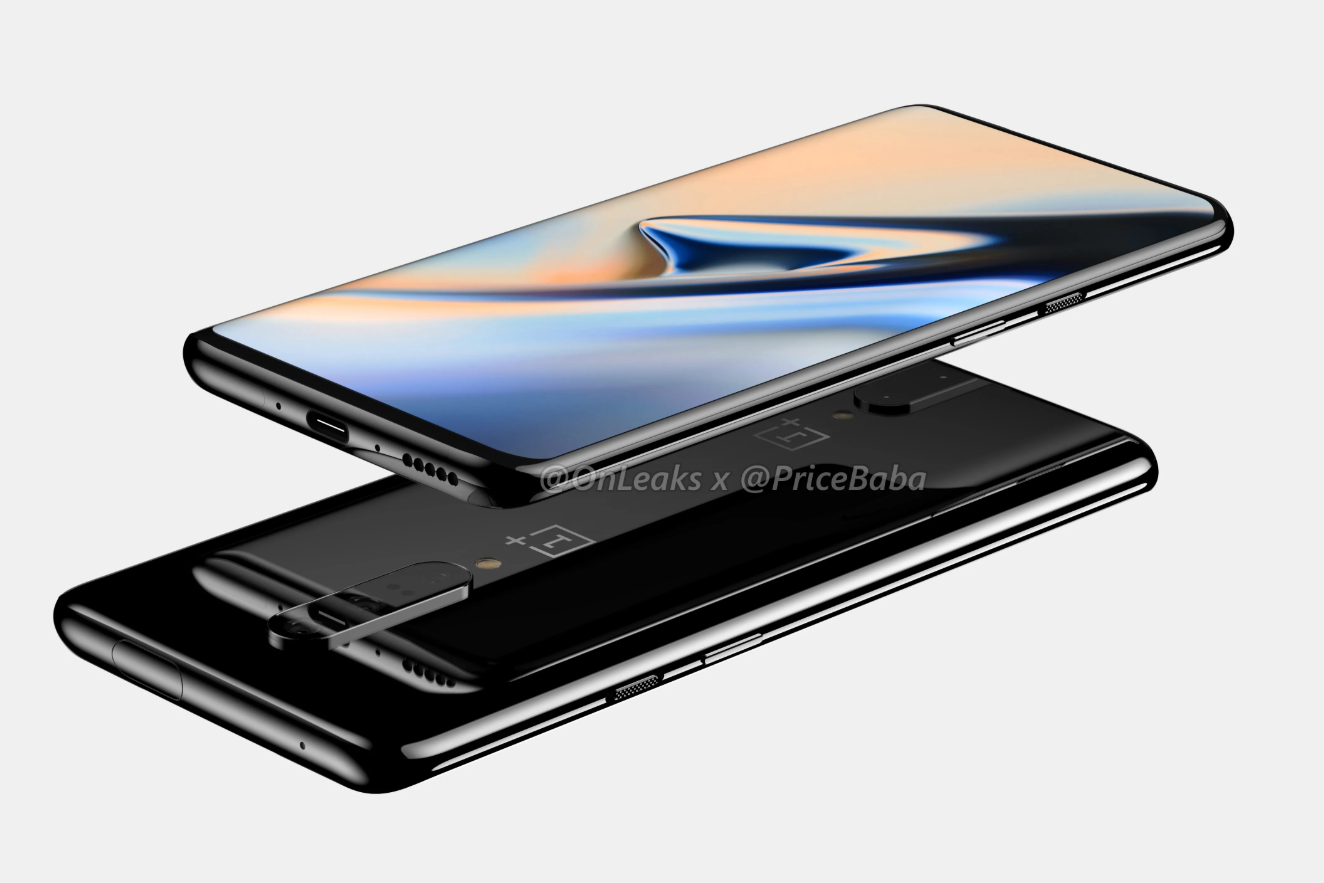 OnePlus 7 Pro CAD-based render
As a reference, the OnePlus 6T with 6GB of RAM and 128GB of storage currently retails at €549 in most European countries. The range-topping 8/256GB OnePlus 6T, on the other hand, costs €629.
How much will the OnePlus 7 Pro cost in the US?

The official pricing of the OnePlus 7 Pro for the US market wasn't revealed today, but previous conversions do allow us to make an educated guess.


If OnePlus chooses to price the OnePlus 7 Pro at €699 in Europe, the flagship should be available to purchase in the US at $699. Similarly, the OnePlus 7 Pro with 8GB of RAM on board and double the storage will most likely retail at $749.


The range-topping model which increases the RAM count to 12GB, on the other hand, will most likely set US consumers back a considerable $819.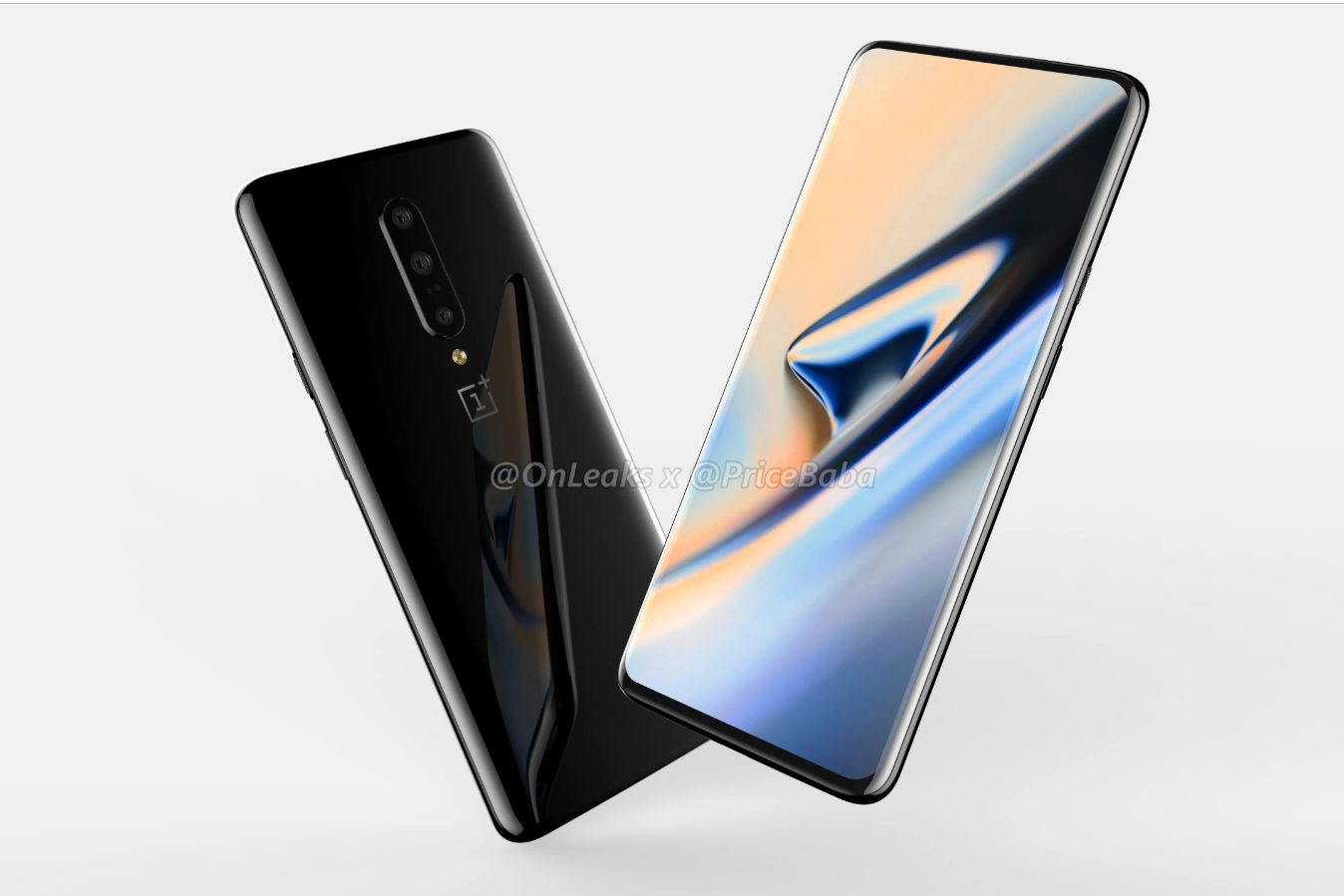 OnePlus 7 Pro CAD-based render
At these estimated prices, the OnePlus 7 Pro will face competition from a number of mainstream flagships. For example, the Samsung Galaxy S10e and Galaxy S10 which retail at $749 and $899 respectively but are frequently available at lower prices or with
free accessories
as part of limited-time offers. The LG G8 ThinQ costs $819.99 but can be found elsewhere
for much less
too.
Over in Europe, the OnePlus 7 Pro will also face tough competition from the
Huawei P30
, which retails at just €749 but, once again, can be found cheaper with a bit of luck.
OnePlus 7 Pro features and specs
Unlike the regular OnePlus 7 and last year's OnePlus 6T, the OnePlus 7 Pro will make use of an all-screen design that centers around a massive 6.7-inch curved AMOLED panel. This will sport a a 3120x1440p resolution and will also support a new technology that results in a refresh rate of 90Hz, thus creating a smoother user experience. Overall, OnePlus recently admitted that the OnePlus 7 Pro's display cost three times more to develop than usual.
Accompanying this new screen will be a pop-out camera system that houses a 16-megapixel selfie snapper and a triple-camera setup on the rear. The latter will be home to a 48-megapixel primary camera complete with both optical and electronic image stabilization, a 16-megapixel super-wide-angle alternative, and an 8-megapixel sensor that sports a 3x telephoto zoom lens.
On the inside of the OnePlust 7 Pro, consumers can expect to find Qualcomm's Snapdragon 855, the storage and RAM counts mentioned above, and a 4,000mAh battery complete with support for 30W fast charging.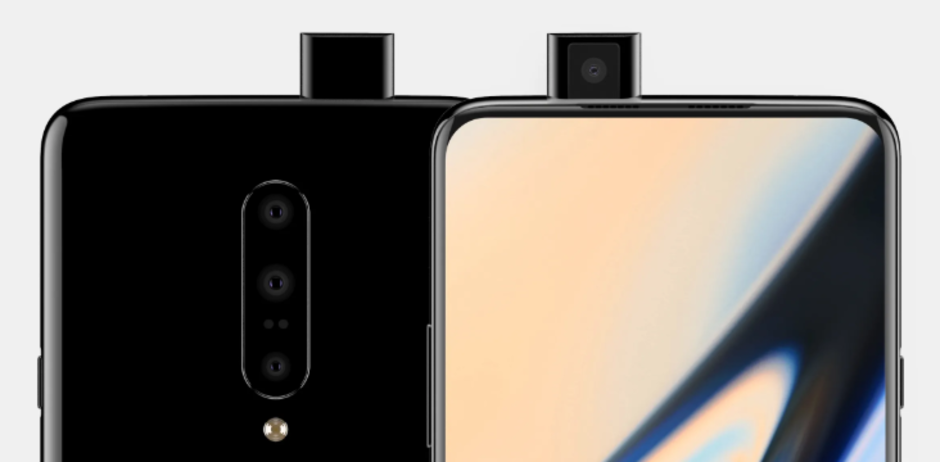 OnePlus 7 Pro CAD-based render