OnePlus 6T's low-light camera prowess will come to the OnePlus 6, too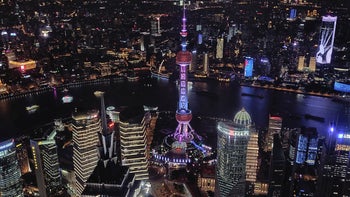 OnePlus just announced the OnePlus 6T, a device that's improving quite a lot of areas over its predecessor, with one key area being the camera and image quality. One of the new things that would make the OnePlus 6T that much better will likely be Nightscape, a new software feature that will automaticaly enhance low-light photos taken in very dim light conditions. And from the looks of it, the Nightscape feature will be coming to the OnePlus 6 as well, which should be great news for owners of the spring flagship device.
Nightscape was briefly outlined at the OnePlus 6T announcement event, and from the looks of it, there are three key things that will make it click and tick. Detail optimization, multi-frame stabilization, and finally, noise reduction are at the core of this Nightscape feature. Of course, longer exposure times are also a core part of Nightscape, but it's the new software that does the important finishing touches.

It was revealed that the post-processing shouldn't take longer than 2 seconds, which sounds like a rather stomachable amount of time for the image quality you might be getting. All in all, nothing that's requiring too fancy of a hardware setup and nothing that the OnePlus 6 can't do, which is why the feature is getting backported.
We are rather curious to see what Nightscape is capable of and how it stacks up against Google's and Huawei's recently-revealed developments in the field of low-light photography.

Low-light photography is the leitmotif of mobile photography in H2 2018, how does that make you feel?