OnePlus 3 not discontinued, could be back in stock soon
3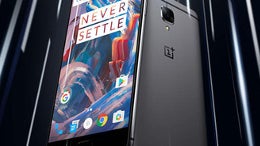 Officially announced today and set to be released on November 22, the
OnePlus 3T
is an improved version of the
OnePlus 3
- a handset that's not even 6 months old. As of this week, the
OnePlus 3 is out of stock
, and one could assume that, with the 3T coming next week, the old model may have been discontinued. However, the OnePlus 3 is not dead yet.
Answering to fans on Twitter, OnePlus confirmed that the OnePlus 3 should be "back in stock" at some point. Right now, the company doesn't have a date for when this will happen. We also don't know if the OnePlus 3 will keep its original price ($399) once the OnePlus 3T becomes available, as the company has "no information" to share on this yet.
If we don't count the new Gunmetal color option, the OnePlus 3T looks just like the OnePlus 3. But there are some enhancements inside, including a 2.35 GHz Snapdragon 821 processor (slightly more powerful than the Snapdragon 820 of the OnePlus 3), a 16 MP front-facing camera, a generous 3400 mAh battery, and up to 128 GB of storage space.
In the US, the OnePlus 3T 64 GB costs $439, while the 128 GB model will be priced at $479. As always when it comes to OnePlus, the handset will be offered unlocked. Let us know if you're planning to get the OnePlus 3T, or the OnePlus 3 once it's back in stock (hopefully for a lower price).
source: OnePlus Support
(1)
,
(2)