OnePlus 3 goes out of stock ahead of tomorrow's OnePlus 3T announcement
2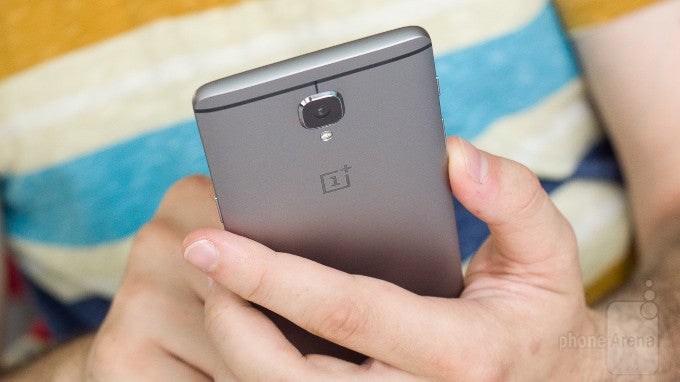 The OnePlus 3 is one of the surprises of 2016: a solid all-around phone with a thin metal body, a flagship-grade Snapdragon 820 system chip, an excellent camera and 64GB of native storage, double that of most mainstream rivals, it was also half their price. A few months after the launch of the OnePlus 3, it's hard to argue against the affordable, yet plenty powerful $400 phone.
Now, OnePlus is getting ready to ship their new phone: the rumored OnePlus 3T. How do we know? OnePlus itself teases it, but most importantly, today we see one more clue, as the OnePlus 3 has gone out of stock in anticipation of the expected official announcement of the OnePlus 3T tomorrow.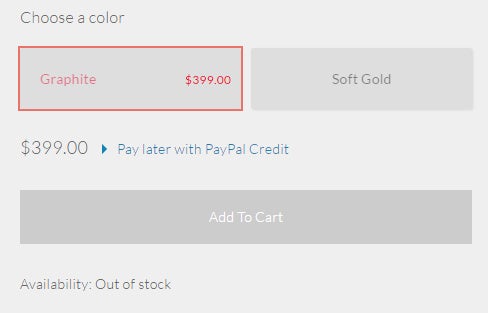 OnePlus 3 is now out of stock
So what can you improve in an already excellent phone like the OnePlus 3?

Here's a few ideas (straight out of recent leaks): an even faster Snapdragon 821 system chip, possibly a 128GB native storage version, and a larger battery with rumors saying it could go from the 3,000mAh one on the OnePlus 3 to a 3,300mAh one on the OnePlus 3T.
OnePlus 3 might get an upgrade with the 3T, but prices are also going up
Unfortunately, part of the unique appeal of the OnePlus 3 might be reduced with the 3T: the $400 price tag might finally go up to somewhere in the vicinity of $480.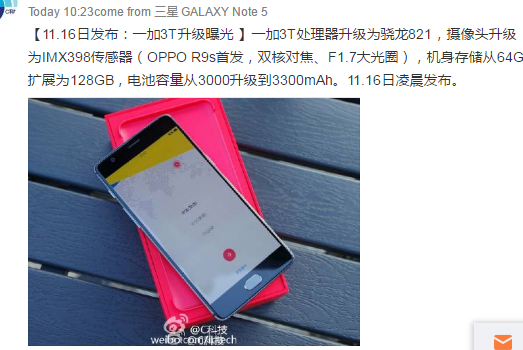 Latest OnePlus 3T rumors
What will happen to the OnePlus 3 once the rumored 3T is launched? We don't know: OnePlus could offer it for a lower price, but the more likely scenario is that it is just phased out in favor of the new model.
The OnePlus has always been supply-constrained: so much so that OnePlus pulled the phone from tens of European markets for a month in August to be able to fulfill orders for other markets. And while OnePlus managed to have reasonable shipping times in the United States, the UK and Germany, it took weeks of waiting until the device shipped in its secondary markets.
It's worth noting that in its first couple of years, OnePlus was able to offer great products, but with a very flawed system: an invitation platform was in place that did not allow everyone to just go online and buy the phone. The company changed this as well with the OnePlus 3, so users no longer needed to go through the weird invite process.