OnePlus 2 tipped to launch in July with Snapdragon 810, 13MP camera, and affordable price
37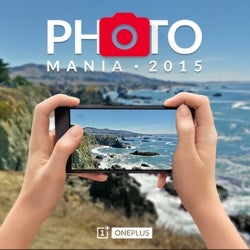 According to a new report from China, the OnePlus 2 will be unveiled at a press conference next month. The smartphone is said to continue along the lines that OnePlus has drawn with its debut handset by offering high-end specs at an affordable price.
According to industry sources quoted by a Chinese publication, the OnePlus 2 will be released at a special press conference in July. Carl Pei, the CEO of OnePlus, previously revealed that the
handset will be introduced in Q2 or Q3
, and a July release date for the OnePlus 2 would fit the bill perfectly.
The OnePlus 2 will allegedly come with the type of refreshed specs one would expect from a 2015 high-end smartphone. These include a Qualcomm Snapdragon 810 chipset paired with 3GB of RAM, a 13MP primary camera, as well as a 1080 x 1920 display of unspecified size. The original
OnePlus One
came with a 5.5-inch display, which seems to be a good bet for the OnePlus 2 as well, despite the fact that the company previously acknowledged that the larger form factor is not everyone's favorite.
Although it will come with the specs to tackle devices such as the
Xperia Z3+
or the
HTC One M9
, the handset is said to be priced at 1999 Yuan ($322) in China. Last month, Pei argued that a Snapdragon 810-powered smartphone would be 'reasonably' priced at 2499 Yuan ($403), so take this pricing information with a dose of skepticism. The original OnePlus One debuted at $349 for the 16GB model, and at $399 for the 64GB model. More recently,
OnePlus permanently slashed prices by $50
, signaling that stocks might need to be cleared before the OnePlus 2 is launched.
Even if these reports turn out to be accurate, and the OnePlus 2 will launch next month, it remains to be seen how many units will be available at launch. OnePlus previously confirmed that it will go back to the dreaded invitation-based sales model, but the company claims to have learned from its mistakes, and that more units will be available at launch.
Before unveiling the One, the startup only estimated to sell 100,000 handsets during 2014, but after launching to better-than-anticipated success in June last year, the smartphone sold in more than
1 million units by this January
.