October Pokemon GO Community Day details revealed
0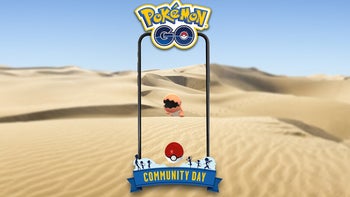 For one day each month,
Pokemon GO
is running a so-called
Community Day
where players have an increased chance to catch a specific monster. On the same day, the developers offer players various bonuses and a few surprises that are announced only a few days ahead of the event.
Next month, Community Day is set for October 12 between 11:00 AM and 2:00 PM. During this time, Pokemon GO players will have a chance to learn a previously unavailable move for a certain Pokemon or its Evolution, as well as earn some Community Day bonuses.
The October Community Day featured Pokemon is Trapinch, so if you want to learn the exclusive move, you must catch or evolve this particular Pokemon during Community Day hours. There are still a couple of details that Niantic hasn't revealed yet, such as the move that players will be able to learn by catching Trapinch on October 12.
However, the developer did say that during Community Day hours, Pokemon GO players will get three-hour Lures and three times experience for catching Pokemon.