O2 TU Go app brings VoIP to selected models, allowing users to make or take calls without a cellular connection
3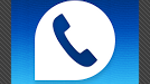 U.K. carrier O2 is now offering a VoIP app called
O2 TU Go
to selected models belonging to its post-paid customers.With the app, users can make and take telephone calls even if their handset is not connected to a cellular network. Available for Apple, Android and Windows 7 devices, the app allows the user to have telephonic connectivity as long as his or her device is receiving a Wi-Fi signal. And if you don't have your phone with you, your Windows 7 PC will still be able to connect via Wi-Fi so that you can check your email or send SMS messages.
Even devices that are not normally associated with phone calls like the Apple iPod or Apple iPad will be able to
make or take calls
using O2 TU Go and a third party calling application like Skype. Once you've downloaded the app, you simply use an SMS message on your mobile phone for verification and you're off and running. Up to five devices can be connected via the app which means that if you receive an incoming call, all connected devices will ring.
Calls made using the O2 TU Go app will be billed at normal rates. While the app is now available for O2 customers at iTunes and the Google Play Store, O2 says that it will soon be available at BlackBerry World and the Windows Phone Store.
"Tu Go lets you take a call on a tablet, pick up text messages on a PC and have conversations in places with Wi-Fi coverage but no mobile signal. We're letting nothing stand between our customers and their number."-Sally Cowdry, marketing and consumer director, O2
source:
GooglePlay
via
Pocketlint