Not a news junkie but want to sound like one? Yahoo News Digest is now available for Android devices
14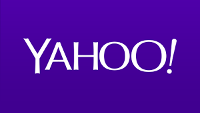 Earlier this year, when 2014 was still wearing diapers, Yahoo took some of the Summly news summary application it had purchased for $30 million (and then shut down)
to create Yahoo News Digest for iOS
. Regardless of whether Yahoo felt the pressure of doing something with a company it paid $30 million for, making then 17-year old Nick D'Aloisio wealthy, Yahoo News Digest actually fills a need.
The app offers twice a day summaries of the top 8 to 12 stories, designed to give you the information you need to understand what is going on. Today, the Android version of Yahoo News Digest was launched on the Google Play Store, and now Android users can receive summaries of the day's top events at 8am and 6pm every day. Over time, the app remembers the stories you're more interested in, and focuses on the news coming from those categories.
If you're the type of person who needs to have CNN on the television while perusing the AP, Reuters and CNN apps on the phone, give a wide berth to Yahoo News Digest. On the other hand, if you want to know just enough of the news to be able to contribute to conversations without sounding ignorant, Yahoo News Digest might be your best bet. And now, both iOS and Android users can download and install it on their devices. In addition, Yahoo is adding an International version of the app, along with one for Canadian users.
source: YahooNewsDigest (
iOS
|
Android
) via
AndroidAuthority