Yahoo puts Summly to work in the new News Digest app for iOS
1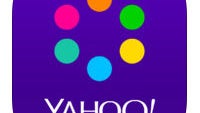 Early last year, Yahoo purchased the app
Summly
, which was designed to summarize the news via algorithm. The big news of the acquisition turned out to be that Yahoo actually paid $30 million for the product and to hire its creator, 17-year old Nick D'Aloisio. Summly was shut down, and after the initial buzz, the whole thing faded away, until now. Summly is living again in the form of the new Yahoo News Digest app for iOS.
The idea and execution of the app is all about simplicity. If you are a hardcore news junkie, this is not the app for you. What the app does is gather and summarize about 10 news stories twice a day - once in the morning and once at night. The idea is to get you the most important and relevant information at the times when people are most likely to check the news, and then you can get back to your life. The stories are gathered via a combination of algorithms and human editors.
The very interesting part about the app is that Yahoo is not aiming for personalization in this one. The hope is to get you out of the echo chambers that personalization creates and bring you news that you
need
to know, not the news you want to see. Yahoo News Digest gets you in and out and gives you what is important to know, not necessarily what you would choose to see. That alone is a pretty novel concept these days.
Yahoo News Digest is available now for iOS. No word about the app coming to Android or Windows Phone any time soon, unfortunately.