Nokia squeezes tiny profit in third quarter
27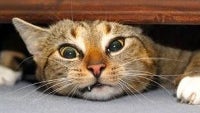 Nokia is selling a
record amount of Lumia handsets
, but it continues posting middling quarterly financial results. This latest July to September trimester, the Finnish company squeezed out a tiny operating profit €118 million ($162 million) on a revenue that stayed largely flat at €5.66 billion ($7.8 billion).
Nokia's Devices and Services division however remained in the red in the third quarter recording a loss of €86 million ($118 million). The currently loss-making Devices and Services is the exact Nokia division Microsoft is planning to acquire early next year if the deal gets authorities' approval.
Interestingly, if you take out the phone-making part of Nokia, the remainder of the company comprised of the Nokia HERE maps effort and the NSN network equipment provider is actually profitable. Those two divisions are the part of Nokia that will remain in the hands of the Finns after the Microsoft deal.
Otherwise, we've already broken the news for you. Nokia sold a record 8.8 million Lumia Windows Phone based smartphones in the last quarter, but the majority of them were the extremely affordable Lumia 520 so the average selling price for its smartphones is not all that high.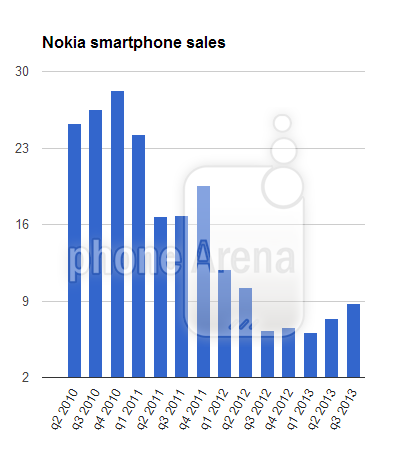 Sales in the United States also recorded a bit of an unexpected bump going up to 1.4 million largely thanks to that same Lumia 520 being offered for the extremely affordable $99 as a pre-paid phone on AT&T and T-Mobile.
Nokia's other backbone, the feature phone business, has declined steeply in the last few quarters as affordable phones that runs on the proprietary Series 40 platform have less appeal to buyers that mostly crave smartphones. Nokia's Asha feature phone lineup is the reason why those numbers have not slumped even lower. By the way, do not get fooled by Nokia calling Ashas a 'smartphone', the company itself counts them as feature phones in its financials.
What does the future hold for Nokia and how will it do in the hugely important Holiday quarter? Let us know your thoughts below.