Nokia Lumia sales up a massive 200% from the same period last year
36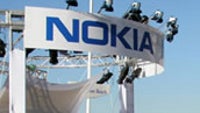 Nokia Corporation has released its interim
report for Q3 2013
, and there are some pretty substantial signs, indicating that the company's handset business is going through a renaissance of sorts, despite the fact that the balance sheet is still problematic. Namely, sales of Lumia devices have skyrocketed and are up over 200% compared with the same quarter from last year – a jump from 2.9 million units sold to the current 8.8 million. What's even better, as far as Nokia's most prominent business unit is concerned, is that sales of its Lumia range of smartphones is also up a not-too-shabby 19% compared with the previous quarter.
Unsurprisingly, leading the charge is Nokia's bestseller – the budget-friendly Lumia 520 juggernaut that has been reaping success worldwide. Hopefully Nokia gets the message and understands that while the entry-level segment is not as lucrative in terms of margins, it's still quite the opportunity.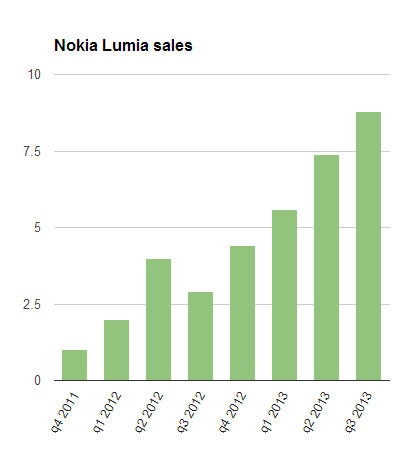 Nokia Lumia sales
Moving on, another occasion for a little celebration for the Nokia Devices & Services unit is the fact that after the wholly disappointing last year, Nokia has recouped its operations in North America, and net unit sales are up almost 400%. That's a noteworthy leap from last years' lousy 0.3 million units sold, to today's 1.4 million, though not
that
impressive considering that we're talking about relatively low volumes here.
If you're looking for a quick summary, then here comes one. While Nokia hasn't quite bounced back just yet, it's obvious that the Finnish handset maker can no longer be labeled as a stranger to the modern smartphone world. This is great news for Microsoft, which will be acquiring all of the assets, material or not, of the legendary company's Devices & Services department in due time. Unfortunately, some of you are sure to feel a little sorry over the fact that by the time the company started showing signs of a revival, it was already too little, too late.
source:
Nokia