Nokia hosting a Lumia launch event in China on March 28th
1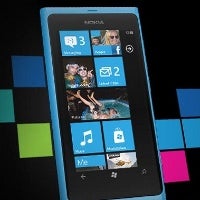 China is one of the pillars of Nokia's Symbian sales, but with the inevitable decline of the
"burning platform,"
Nokia has announced the date when the Asian country will get treated to its latest Windows Phone-based Lumias -
March 28th
. That's when Nokia will hold an official launch event and expectations are for details on the Lumia devices that will make their way into China and the carrier ties for each of them.
Nokia is rumored to be
bringing the actual devices in April
. China is a price sensitive region for Nokia, so the company will possibly focus not only on its higher-end devices, but also on affordable options like the recently unveiled Nokia Lumia 610. While the Lumia 610 packs only 256MB of RAM and has taken some shortcuts in hardware, it promises to bring the same buttery smooth WP experience. A Chinese version of the flagship Lumia 800 is also in the plans, according to rumors.
Up until now, Nokia has started accepting applications from developers in China, but the Windows Phone Marketplace has not yet been fully deployed there.