Nokia exec: our Android phones are coming in 2016, R&D center will be moved to China
99+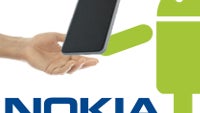 Nokia's Microsoft-induced restrictions on producing phones, and using its brand on them, will expire next year, and the Finnish communications juggernaut
already hinted it will be back in the mobile industry
with a vengeance then.
It turns out, as per the President of Nokia China, that the company is actually going to fulfil many fanboys' dreams, and will start churning out Android smartphones, likely manufactured in Sichuan, where Nokia's R&D center will be relocated for good as well.
We know that
Nokia toyed around with Android
before, and even outed the
N1
tablet with the green robot's backing, but having actual Nokia Android phones is bound to cause some movers and shakers in the mobile world come 2016, so we can't wait for further snippets on the matter.