Nokia Lumia sales expected to grow to 5.6 million in Q1 2013
57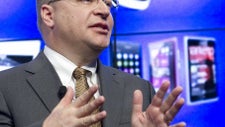 Nokia's efforts to revitalize its positions in China are expected to finally show and pay off in the first quarter of 2013. Nokia's Windows Phone device sales in China are expected to shrink the company's expected revenue slide and narrow down the loss. Without a doubt that will cast away some of the pressure on Nokia chief executive Stephen Elop, widely criticized for his decision to sign an exclusive deal with Microsoft and have Nokia adopt Windows Phone as its only software platform.
"Its visibility is really poor, and of course there's still a possibility that the Windows strategy will fail. We don't know,"
Michael Schroder of Finnish investment group FIM said.
"But the base case assumption now is that volumes will gradually come up as the geographical coverage distribution gets wider and product portfolio moves towards lower price points."

Nokia is expected to have grown Lumia phone sales to 5.6 million units in the first quarter of 2013, a notable growth from the 4.4 million it sold in the previous quarter.
Analysts forecast an 11.8% drop from last year's $8.49 billion net sales.
But Nokia's story is not all about Windows Phone and Lumia. Nokia Group has underwent a tough restructuring of its previously loss-making Nokia Siemens Networks (NSN) arm and turned it into a profitable business under Stephen Elop. NSN has focused on rapid 4G LTE deployment and that has given its benefits.
source:
Reuters