Nokia Lumia 900 release date now supposedly set for April 8
3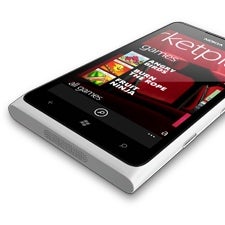 Hope you have those salt shakers nearby as it is time for another dose of rumors. This time, it is the
Nokia Lumia 900
release date that is being speculated with. Last time when we heard anything regarding the device's launch was only a day ago when an insider said that
the smartphone will be delayed in the U.S.
and that it would launch on April 22.
Today, however, we have sources for
The Verge
claiming that
the Nokia Lumia 900 for AT&T will be released on April 8
. The tipster presents himself as an assistant manager at an AT&T store somewhere in California. Furthermore, he mentions that a demo unit has already been delivered to the store, and he appears to be very satisfied with it. As far as color availability is concerned, the handset will come in black or cyan at start, and the white version will be released as long as it sells well.
Interestingly, a
wpcentral
forum member has also confirmed the April 8 Nokia Lumia 900 release date. The insider claims that they work at an AT&T store as well and that the staff has already been trained on the Windows Phone powered smartphone. This, of course, might very well be the same person, although it may also be a coincidence.
Since we cannot confirm the reliability of the aforementioned sources, it would probably be a good idea not to trust their claims. On the other hand, if the Nokia Lumia 900 release date is really set for April 8, this means that AT&T may be simply taking advantage of the Easter holiday shopping spree. Is anyone planning on getting one when the smartphone launches?