Nokia CES 2012 press conference liveblog
4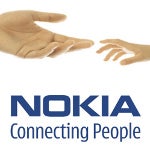 So, Stephen Elop, Noka's CEO, made an appearance during AT&T's Developers Summit, announcing that AT&T will be carrying Nokia's first LTE Windows Phone devices. However, he didn't utter a word regarding the actual handsets that users will be able to enjoy.
We guess that it'll be at Nokia's own press conference here in Vegas when the company will announce its new phones. What do you say - will it the a
Lumia 800
with LTE radio or a brand new
Lumia 900
? We sure hope it's the latter.
Don't miss our liveblog - the event is going to start at 3PM Pacific, 5PM Central, and 6PM Eastern time! If you want, you can also follow it through our special Twitter channel:
@PhoneArenaLive
.
| | |
| --- | --- |
| 17:42 | And we are done people. This is John V signing off. Thanks for checking out the live blog |
| 17:40 | The 1830 mah battery should prove to be good....especially with LTE connectivity. |
| 17:37 | Nokia will leverage location based services to its advantage...like what we are seeing with Nokia Drive. |
| 17:33 | No word about storage capacity with the phone. |
| 17:32 | Abroad, still no confirmation about a release overseas in Europe or Asia. |
| 17:31 | No announcement about its release or pricing, but coming soon. Though, Elop hints to be aggressive with its pricing. |
| 17:30 | So it doesn't seem we'll be seeing anything else from Nokia's camp. Nevertheless, it should be a great addition. |
| 17:29 | twitpic.com/85enka |
| 17:28 | No word about Nokia devices with other carriers. They're here to talk about AT&Ttwitpic.com/85end8 |
| 17:27 | Q & A time! |
| 17:27 | They're happy to be back in the US market. |
| 17:27 | Elop takes the stage foe himself again. Expanding upon the Lumia. |
| 17:26 | Photo session opp for all three |
| 17:26 | Nokia Lumia 900 will be available in the coming months |
| 17:25 | All three |
| 17:25 | All threw CEOs are on stage. Lots of claps. |
| 17:25 | twitpic.com/85em49 |
| 17:24 | Now Ralph ed la Vega is on stage |
| 17:24 | twitpic.com/85elto |
| 17:24 | He seems very happy that their partnership with AT&T is going well.....and Nokia too. |
| 17:23 | Ballmer whips his phone out and just praises its beauty |
| 17:22 | Ballmer is really making some highlight of Windows Phone. |
| 17:21 | twitpic.com/85ekul |
| 17:21 | twitpic.com/85ekrk |
| 17:20 | Now Steve Baller is on stage! |
| 17:20 | Talking about more of its partners, like ESPN, EA, Sesame Street, ACC, and Michelin |
| 17:19 | Elop is back on stage |
| 17:19 | twitpic.com/85ejxf |
| 17:18 | twitpic.com/85ejr6 |
| 17:18 | Last one, they're showing the richness and depth of the CNN app. |
| 17:17 | Now the ESPN app for Windows is being shown off. |
| 17:17 | And of course, there's Nokia Drive...again, more of the same. |
| 17:16 | Now onto Windows Phone...Like the groups feature that we've seen already. |
| 17:16 | twitpic.com/85eisk |
| 17:15 | Front camera has an F2.2 lens too. twitpic.com/85eilc |
| 17:15 | Also, it has a 28mm focal length....too capture wide angle shots better |
| 17:13 | Carl Zeiss optics, F2.2 lens |
| 17:13 | It literally looks like the Lumia 900....very iconic. |
| 17:12 | twitpic.com/85ehg6 |
| 17:12 | 4.3" Clear black AMOLED display |
| 17:11 | The phone will be available in cyan and black. 1.4Ghz processor too |
| 17:11 | Kevin shields from Nokia is now on stage to do demos. |
| 17:10 | twitpic.com/85egty |
| 17:10 | Carl Zeiss lens on its camera |
| 17:09 | 4.3" display with 1830 mah battery |
| 17:09 | There she is people. LET enabled of course twitpic.com/85eg6t |
| 17:08 | twitpic.com/85efxk |
| | |
| --- | --- |
| 17:05 | twitpic.com/85eezf |
| 17:05 | Giving some praise to its Lumia devices |
| 17:04 | Now it's "a war of ecosystems" |
| 17:04 | Nokia says that people are responding well to its portfolio. |
| 17:03 | So far elop is just going over some of the devices That Nokia released. |
| 17:02 | Steven elop is on stage. Ronund of applause. |
| 17:02 | And we are starting!! |
| 16:59 | (null) twitpic.com/85ecvj |
| 16:58 | (null) twitpic.com/85eccn |
| 16:57 | We are excited to hear what Nokia is going to announce. All eyes point to an LTE Nokia Lumia 900 |
| 16:56 | Announcement just came on saying that the event will be starting momentarily. |
| 16:55 | twitpic.com/85eb4o |
| 16:53 | Lots of colors in play from what we can see in our seat. |
| 16:52 | Hey friends. John V here live at Nokia's event giving you the latest news about Nokia's press event. Should be something good. Packed house! |