Nokia 808 PureView wins a photography award, while the Finns tease a PureView Lumia announcement
28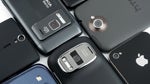 The
Nokia 808 PureView
imaging technology just won the European Mobile Photo Achievement Award, and the reasons are pretty self-explanatory, if you saw our
grand smartphone camera comparison
recently.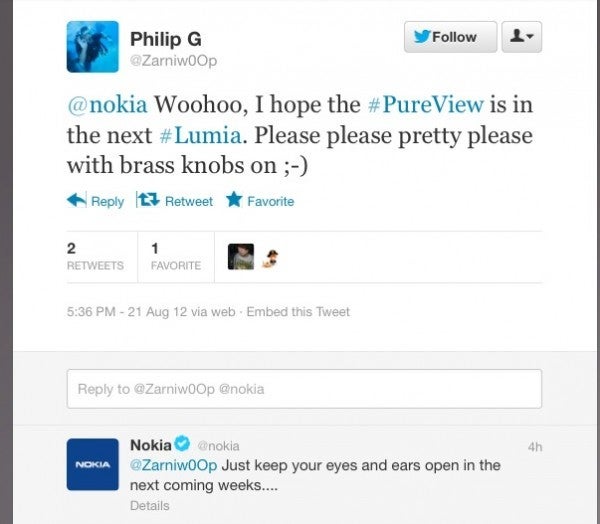 Naturally, all we want now for the pixel-perfect PureView camera tech is to see it in a smartphone with Windows Phone 8, be it of the Lumia line, or whatever Nokia decides to title its WP8 crop.
It turns out that we might have news about such a development sooner than we thought, judging from a tweeted hint by Nokia, and an interview with its camera guru Damian Dinning. First, see the tweet on the right, which says "
keep your eyes and ears open in the next coming weeks
", and bear in mind we have a huge
Nokia/Microsoft event planned for September 5
.
And now, Damian Dinning's words, translated from the interview with a Chinese WP-dedicated blog:
We believe that the 808 volume is acceptable for most consumers, it can easily fit in your pocket, and at the same time, when being used as a camera, the phone also needs to have a certain size and weight, in order to get a better grip and stability. Of course, with the development of technology in the future, as technology advances and matures, with the same camera performance and body type more lightweight smartphones will also appear that solves the contradiction between
the needs of the mobile phone volume
and camera optics.
We'd wager to guess a lot of attention will go to the design of a PureView Lumia phone, since Nokia is perfectly aware it's the one that can really put its Windows Phone adventure on the map of consumers worldwide.
Recommended Stories