No more two-year contracts for AT&T branded iPhones sold via the online Apple Store
36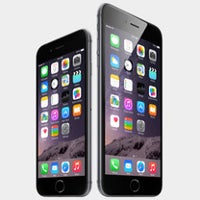 The other day, AT&T Mobile CEO Ralph de la Vega said that
the era of subsidized handsets was coming to an end
. As a result, the carrier is no longer offering the iPhone with subsidized pricing via the online Apple Store. Previously, AT&T customers willing to affix their John Hancock to a two-year contract were able to buy the 16GB
Apple iPhone 6
for $199.99, and the 16GB
Apple iPhone 6 Plus
for $299.99. The actual retail price of both models is $649 and $749, respectively.
AT&T customers looking to break the cost of a new iPhone into affordable monthly payments, can turn to AT&T Next. Let's look at the 4.7-inch, 16GB Apple iPhone 6. With Next 12, well qualified customers can put $0 down and make 20 monthly payments of $32.45. After making 12 payments, the customer is eligible for an upgrade. With the Next 18 plan, those who qualify to put $0 down will pay $27.05 a month for 24 months. After 18 payments, the subscriber can upgrade his phone.
With the AT&T Next 24 plan, those eligible to pay $0 down will make 30 payments of $21.64 (16GB), $24.97 (64GB) or $28.30 (128GB). Upgrades are allowed after 24 months of payments.
Suppose you want the 5.5-inch 16GB Apple iPhone 6 Plus instead. No problem. With Next 12, those paying $0 down make 20 monthly payments of $37.45, with an upgrade offered after 12 monthly payments have been made. With Next 18, the 24 monthly payments work out to $31.21 with an upgrade possible after 18 monthly payments.
And with AT&T Next 24, those qualifying to put $0 down will be making 30 monthly payments of $24.97 (16GB), $28.30 (64GB) or $31.64 a month (128GB). After 2 years of payments, the AT&T subscriber is eligible for an upgrade.
AT&T also has a new Next plan called AT&T Next 12 with Down Payment. With this plan, the customer puts down 30% of the phone's cost. The rest is paid off monthly over 28 months. Upgrades are offered to customers after 12 monthly payments are made.
AT&T recently said that 30% of its postpaid subscribers are on one of its Next plans. Eliminating subsidized iPhone purchases from the online Apple Store should raise that percentage.
source:
Apple