AT&T Mobile CEO sees phone subsidies coming to an end
25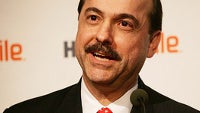 AT&T Mobile CEO Ralph de la Vega sees consumers ending their long love affair with the subsidized two-year contract. The executive says the gradual disappearance of subsidized phones will take place as more consumers demand to pay for the latest and greatest handsets by making monthly installment payments. De la Vega says consumers will select a two-year subsidized payment option less often, leading the choice to eventually fade away.
AT&T is moving its customers away from subsidies. This week, it stopped offering two-year contracts at third party retailers like Best Buy and the Apple Store. Overall, two-thirds of AT&T's smartphone sales last quarter were done on
AT&T Next
. This plan allows equipment buyers to pay the full retail price of a new phone using monthly installment charges. For example, the 32GB
Samsung Galaxy S6
will cost you $199.99 with a signed two-year pact. Over the 30 month AT&T Next 24 plan, the phone is priced at $0 down and $22.84 a month. The 24 month Next 18 plan requires monthly payments of $28.55. The AT&T Next 12 plan lets you pay $34.25 a month for 20 months.
It was
T-Mobile that first started eliminating subsidized phone sales
, but it is Sprint that is catering to the spec junkies who have the need to upgrade every year in order to have the latest hardware. By offering its customers a lease contracts, Sprint subscribers get to save a little money over an outright purchase. They also get to use the latest device and have the opportunity to trade in the leased model for the next hot phone. The downside to leasing is the lack of ownership, and the pressure to keep the leased unit looking new.
source:
re/code
via
AppleInsider