Nexus 4, 10 and 7 (2012) might still be prepped for Android M, code updates reveal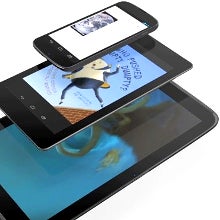 Oh, Google, why do you tease us like that? Just like with the announcement that the
Galaxy Nexus won't be getting Android 4.4 KitKat
, Google issued a warning that
Android M
won't be coming to the oldie Nexus 4, Nexus 10 and Nexus 7 (2012). Well, Google kept its claim when it comes to the Galaxy Nexus, but those three might have a different fate.
When fiddling around the AOSP repositories of the
Nexus 10
, codenamed manta, a fresh update from May 28th was found, marked as "android-m-preview." Similar code updates were found for the
Nexus 4
, dubbed mako, and the
Nexus 7
Wi-Fi version, known as "grouper." While Google might just be playing around with those, and the upcoming Android M build, the sheer fact that it is committing valuable resources to the aging Nexus group, might bode well for a pleasant Android M surprise for their owners at some point.